mdby……NIELS DATEMA
Niels Datema is a designer, who investigates and makes his own objects; he speaks to us about his work, and here we show the images of the process of his work for 50 sets, 250 spoons, for the restaurant of 3 stars  Oud Sluis by Sergio Herman.


This photo is presented in the book from  Sergio Herman ( Desire)
Credits Photography: : ©2014 Tony Le Duc for Desire / Minestrone Culinary Publishers
Niels , you studied first Handcrafted Joiner & Furniture Design and after finishing it, you went to Design Academy, so that is the reasons why you fabricate each product that you design, because it is not very normal, taking into account that you work with wood, glass, ceramic, and even experiments mixing different materials!
Working with different and specific materials and production techniques primarily trigger my inspiration to start new projects. After exploring the possibilities in working with a specific type of material or in using a specific production technique I try to find a way of applying this in an everyday product. I like the variation of working with different materials.
Your designs are diverse, but over each one, you create a function very attractive, for example "breadspoons" with which you have the measures to bake your own bread;  "water chemistry" which shows us some of the chemical elements that there are in water….How does it work? Do you think about an idea, and you make several designs over it, even if it is sculptural and not a functional object? Tell us about it…
I strive to create timeless products that fit nicely in every environment but that come with a story behind it; I see design as a mix of craft, science and storytelling. '
Often I start with something that I find interesting and do some research around it. When I find a useful or interesting fact I start designing. First an idea forms in my mind before I start making several sketches. But already soon after that I start making little models; I get the most affinity with a project when I make 3D models and tryouts. These, together with computer drawings, form my end-product.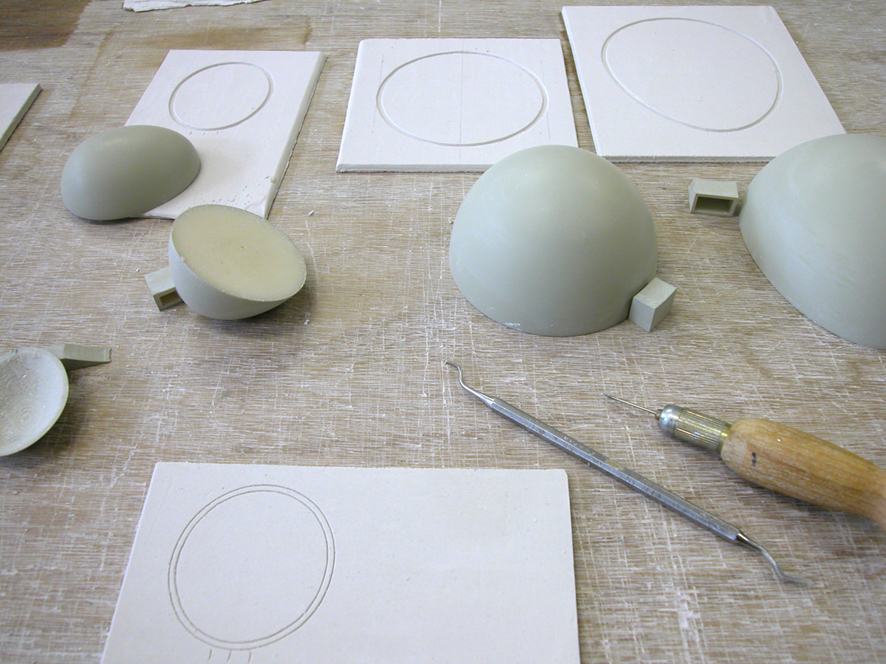 How did you find out about the chemical elements in water and its reaction with water? How did this idea come out?
Being in Madrid, Spain, I drank some tap water and I noticed a very strong taste of chlorine. This aroused my interest and I started doing some research to tap water. Quite soon I discovered that tap water contains around the 24 different substances. I investigated what the effect of some of these substances was when they come into contact with a copper plate. Some of these substances created such beautiful colour on the copper that I wanted to use this on a design of a water carafe.
Let's talk about "graphlights"?, it is really interesting your work developed on this light, and the experiments that you make with different materials. You have to work a lot over material's properties to get conclusions, do you do it by your own? Which part you like more from this, design part of research part?
Graphite is a material with many different characteristics; the applications of graphite are infinite and for this it is highly valued in the industry. It is a very good electricity conductor but it can also serve as a dry lubricant. And this way there are many more forms and uses of graphite in our everyday life. But strangely enough: graphite is barely used in everyday products. The multi-applicability of graphite and its scarce application in everyday products formed the root of my interests and I made it a personal challenge to design something which the regular customer can use.
Because good electricity conductivity is a major characteristic of graphite I made a lamp completely consisting of graphite. I divided the lamp in two parts; one part is the positive and the other the negative terminal. When these two parts make contact the light switches on. This way there is no need for an ordinary switch; separate the two parts and the light will switch off again.
The fact that graphite is also a perfect lubricant makes that the lamp can easily be pointed at a specific point thanks to the revolving part of the lamp.
To answer the question: yes I do almost everything on my own. But when I need specific information I attempt to contact experts on the topic to help me. The design part is still the part I like most but in the case of the graphite lamp there is no design without research. Sometimes I get carried away in doing research; then I take a step back and go back to the basics.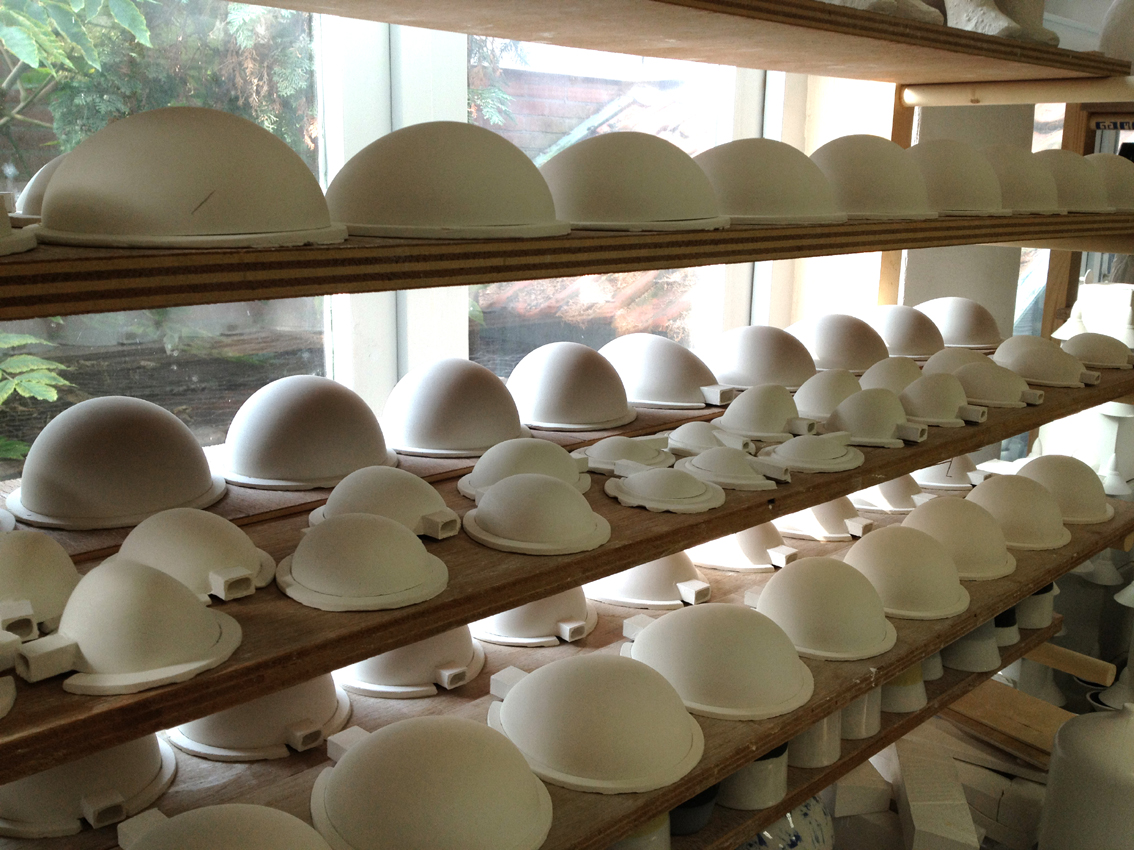 How would you define you work?
I am a designer who loves minimal design and simple lines; I strive to create timeless products that fit nicely in every environment. The design counts first but I like it when there is a story behind the design. I want people to get attracted by the design but when they hear or read the story behind the product they should get even more enthusiastic.
I am sure you make several pieces just for research, do you sell them? Or are part of your research progress?
Because I start really soon with making models there are indeed several pieces before the final product is made. But this is just part of the process. I photograph them and store them.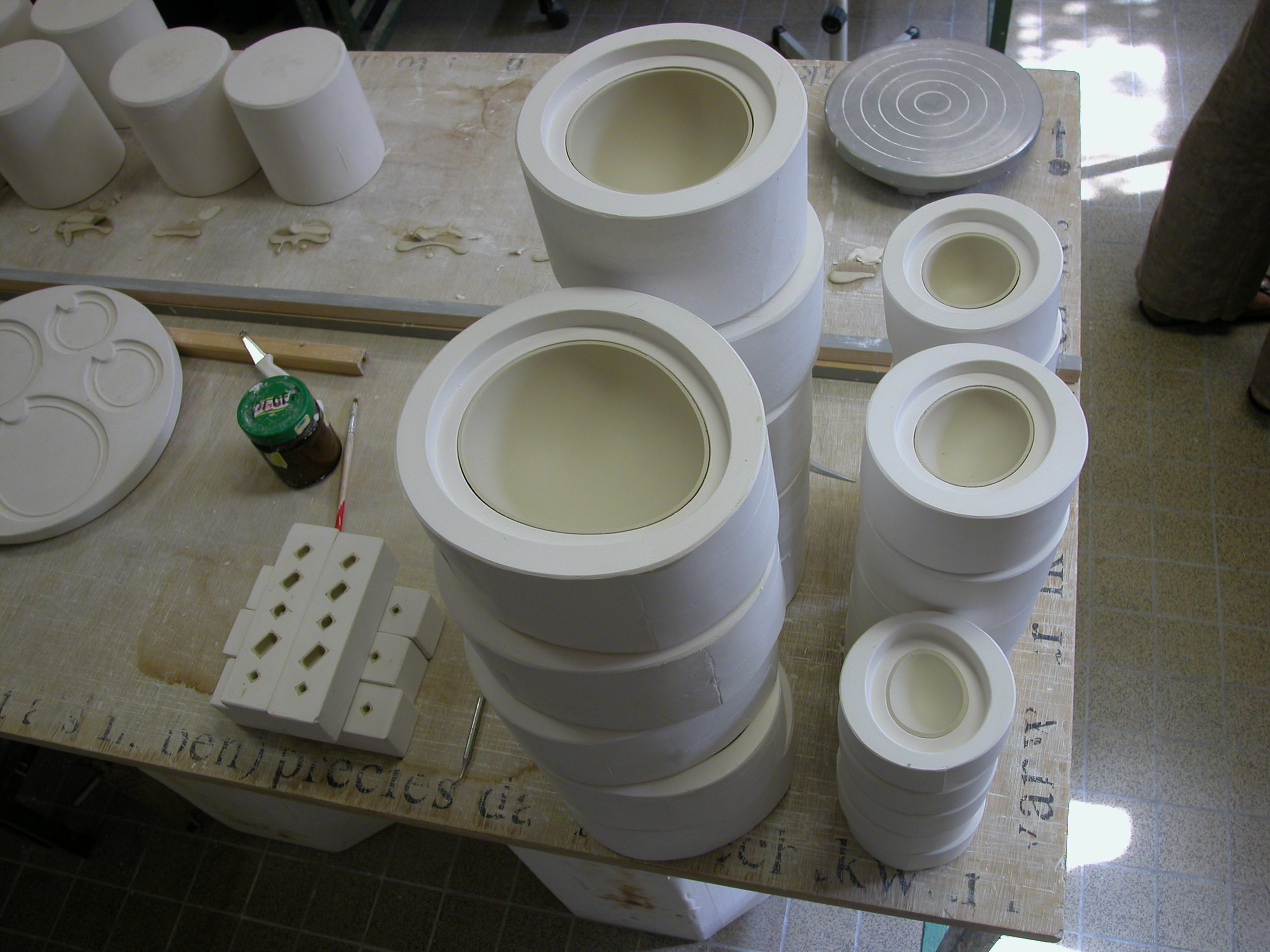 Each piece you fabricate, you consider it as unique piece being handmade?
Most of my products are unique pieces but nowadays I try to make products that are more suitable for the industry. The process is still the same but at the end I talk with a producer and if needed I adjust my designs a bit to make them producible. The best feeling is still when a lot of people are willing to buy my products and they can do so.
Do you make any mark to recognize your designs?
My mark is the style I design and people will recognize my own name, which I put on my products.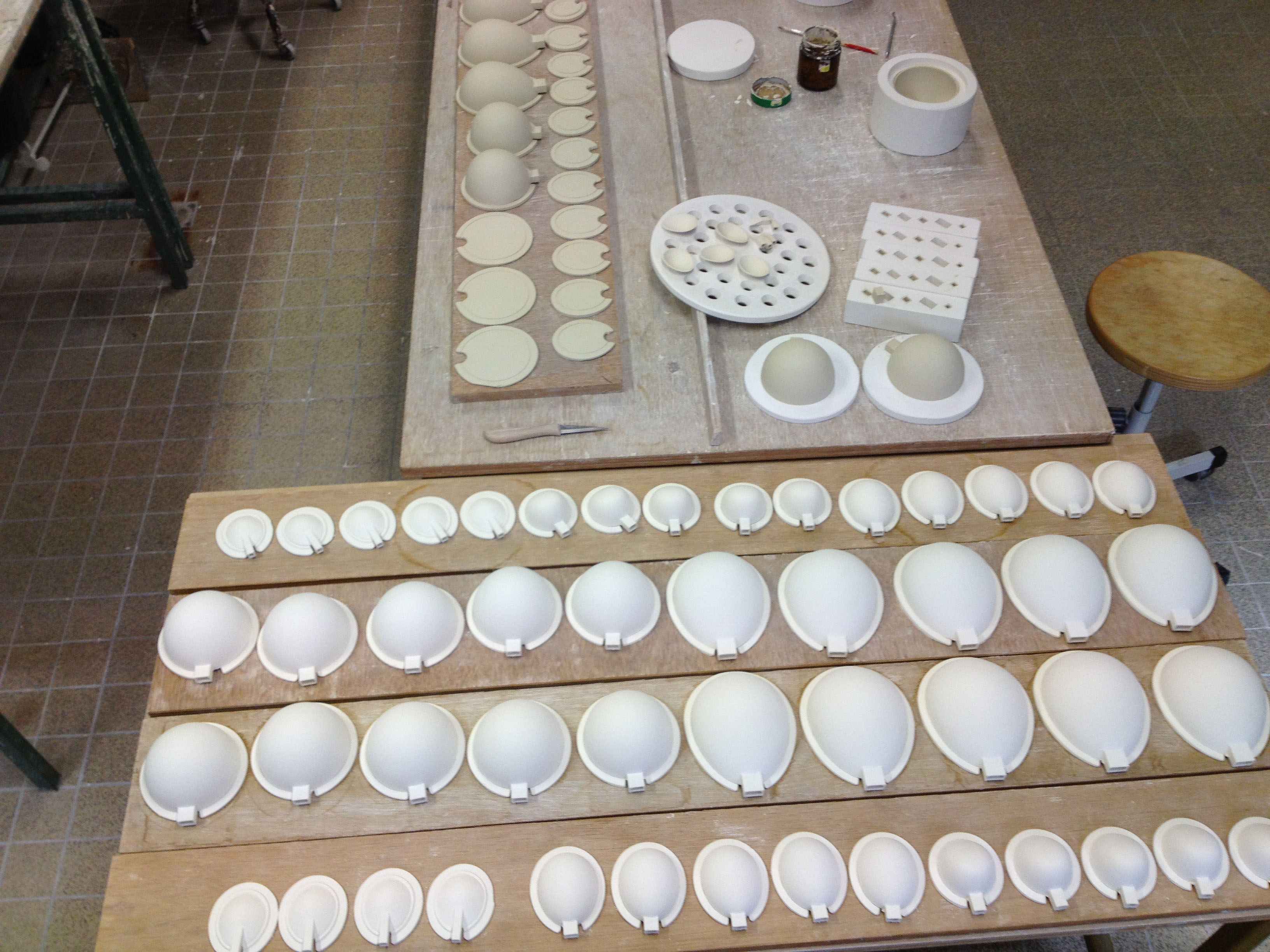 Which is the process for a ceramic design until it is ready to be sold?
I start making models with foam, paper, cardboard or any other material that I can use. Next, I make a first ceramic model myself or I give an exact model made out of foam to a producer who makes the first samples of ceramic.
When I'm confident about the final design I start talking with production companies to see what is possible with regard to the (possible) limitations related to the production process. If necessary I make slight changes and then the product can be produced and brought on the market.
How did you get the commission for Oud Sluis restaurant? Tell us about this experience; it had to be great…
After I published my "breadspoons" on the Internet I got lots of emails from all corners of the world. After several days I received an email from Oud Sluis with the question whether I was interested in collaboration with them and obvious I didn't have to think long about that.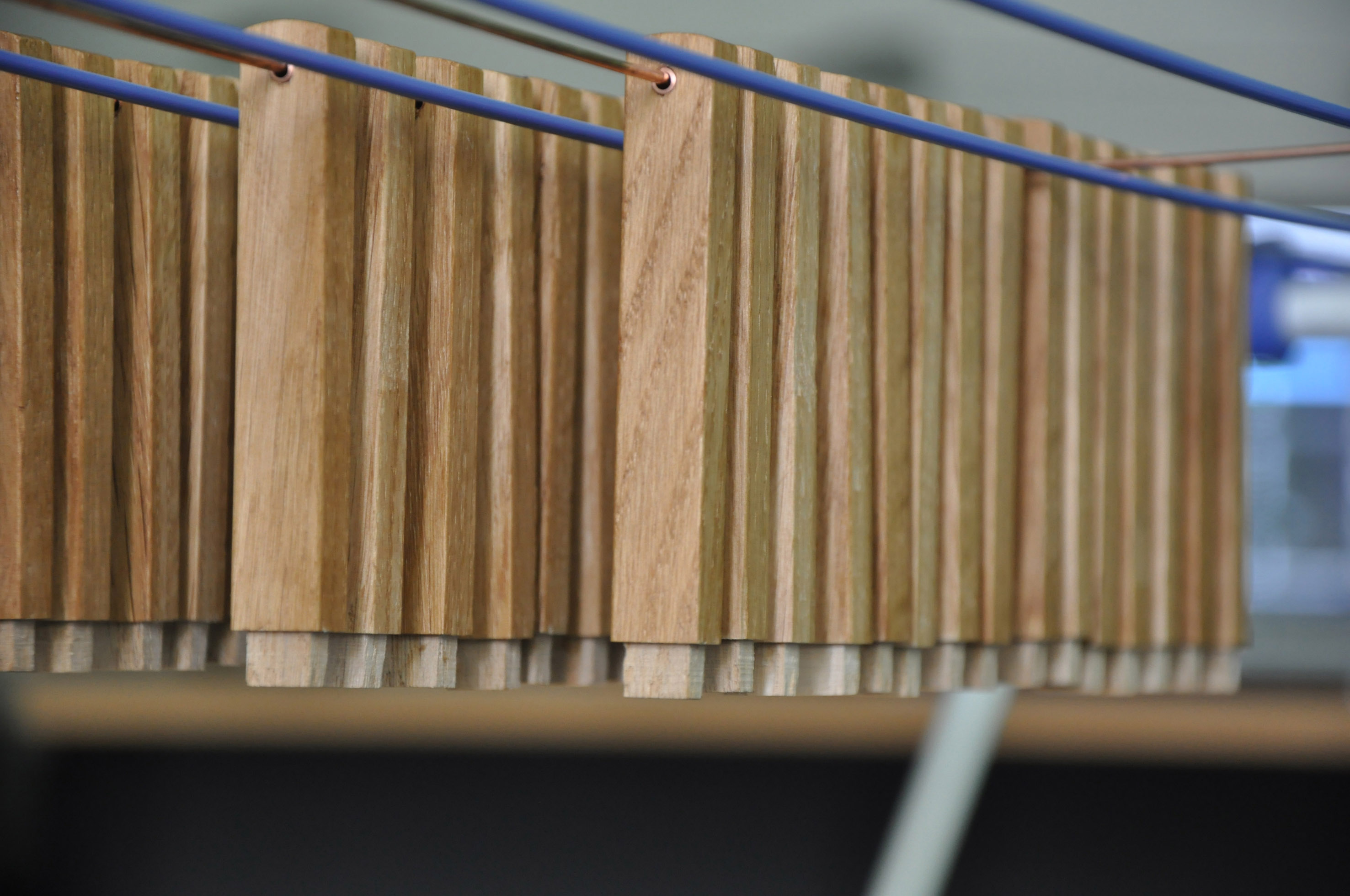 Which was your source of inspiration for those sets for Sergio Herman?
Sergio Herman sent me an email after he had seen the "breadspoons" on the internet. He liked the concept of using them for making bread, but he was primarily charmed by the design of the spoons and wanted to use them for presenting his dishes in a beautiful way.
I got the inspiration for designing the "breadspoons" from home baked bread. I love baking bread myself, love the taste and the smell, especially in the morning. Instead of weighing all the ingredients using a scale, I wanted to 'invent' something that makes baking bread at home easier and less time consuming.
That's how I initially came to the design of the "breadspoons" ,which later obviously turned out to be perfect for serving high quality food as well.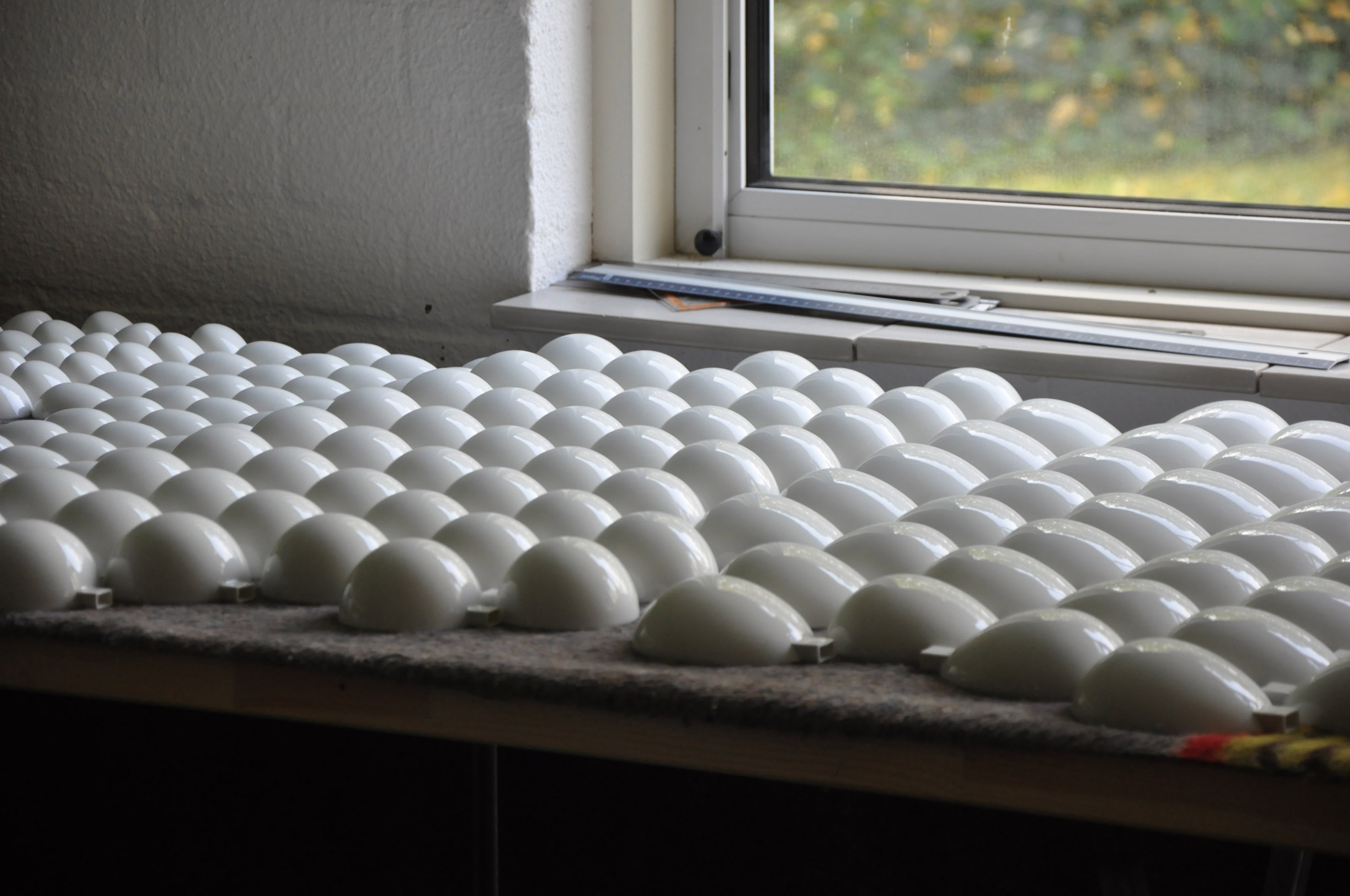 Is there any material you have not work with and you would like?
There are a lot of materials I haven't work with yet but that keeps it interesting. There is not one in specific material at the moment, but who knows what will be next?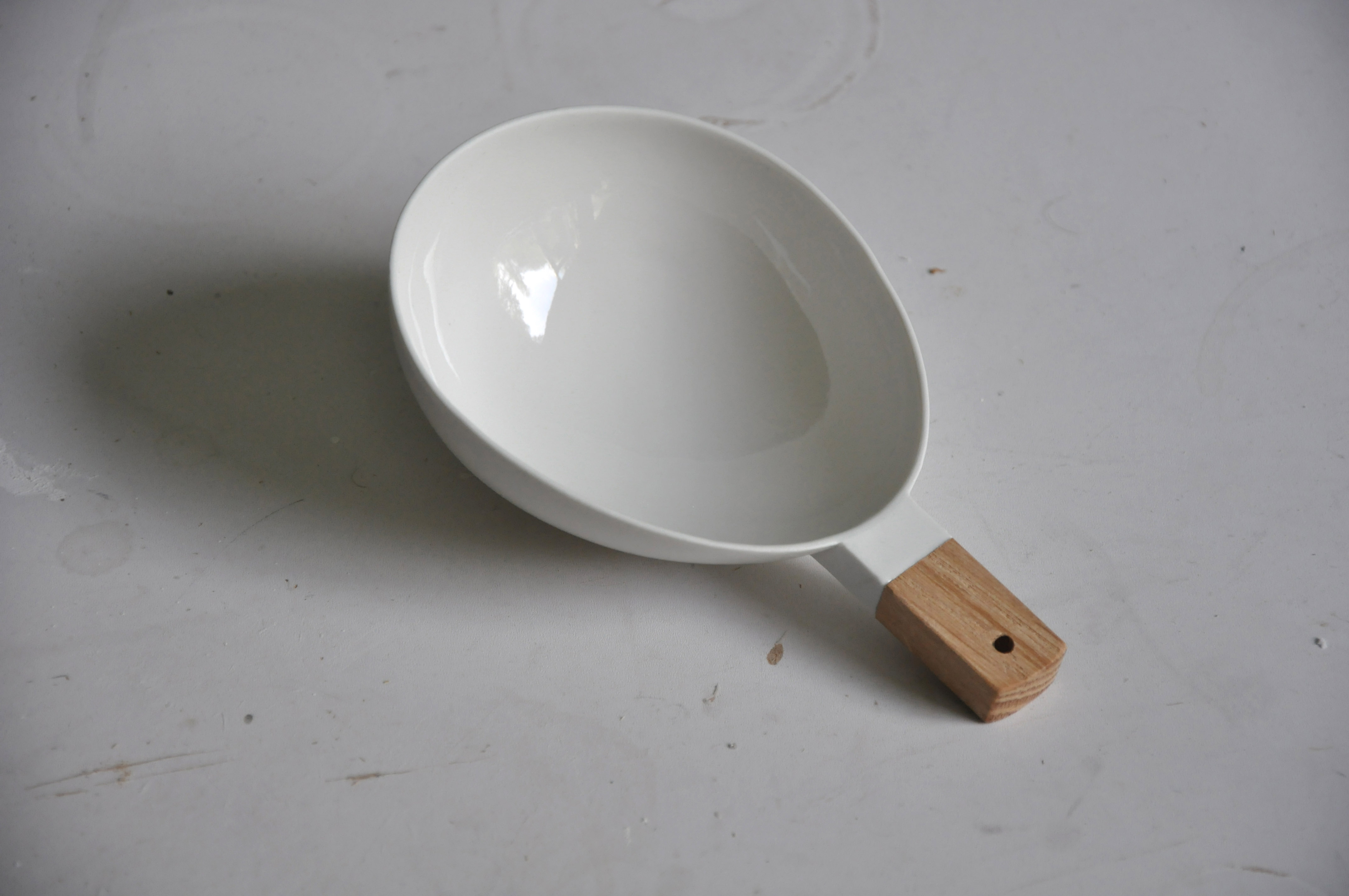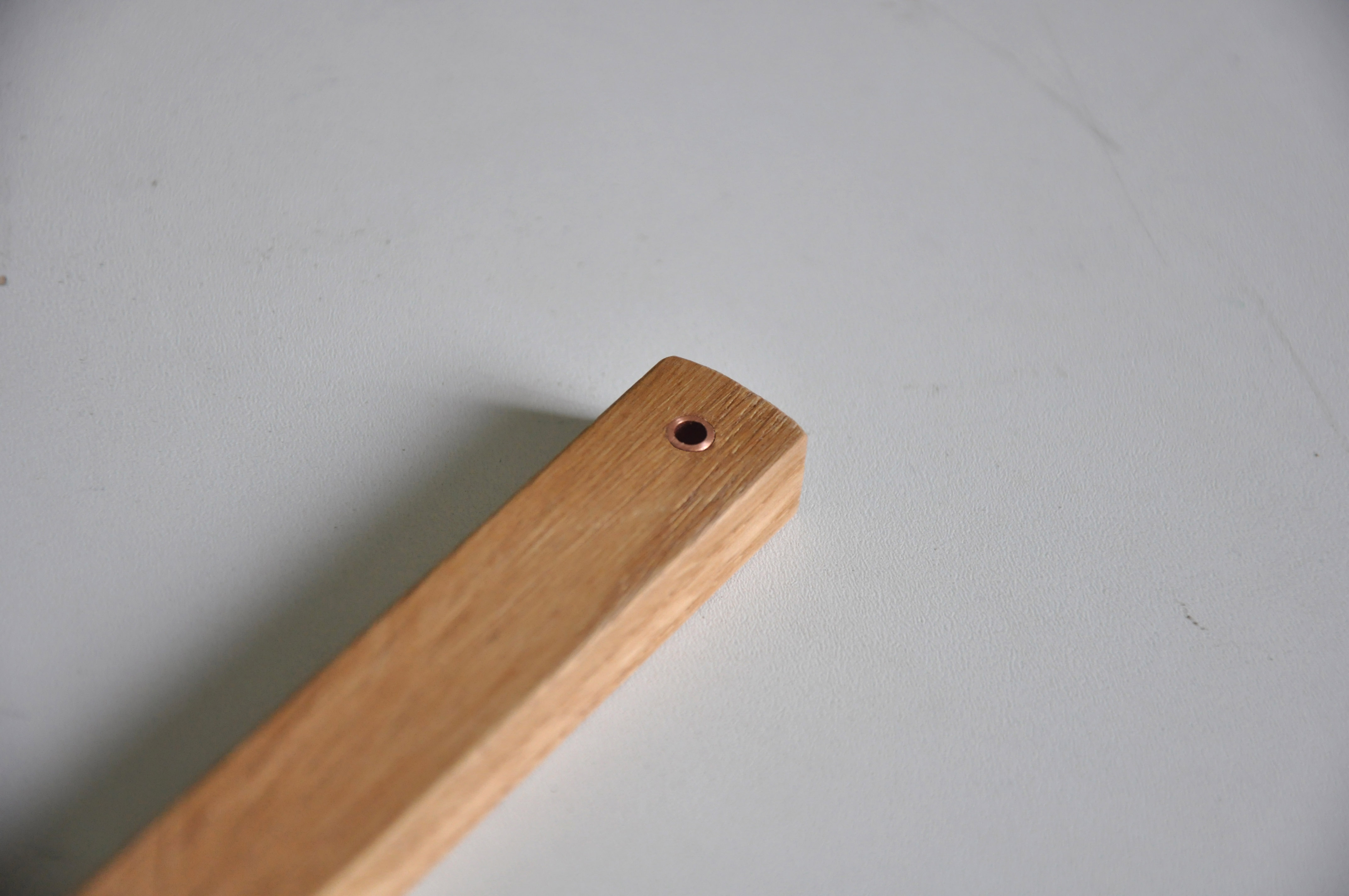 Are you influenced by anyone? Any European designer?
There are a lot of good designers who make beautiful products, but the difficult part is to keep on doing this, product after product. Designers who I think make really good products or have a really nice way of working are, for example,  Jasper Morrison, Ronan & Erwan Bouroullec, Nendo, and Benjamin Hubert.
Have you had a mentor or someone that has guided you?
Next to my teachers at the Design Academy Eindhoven I did my internship at Arian Brekveld who is a really good designer with a great eye for detail and perfection. I'm still working there a few days per week, which for me is a great opportunity to gain experience, learn from him, work on great projects and have fun.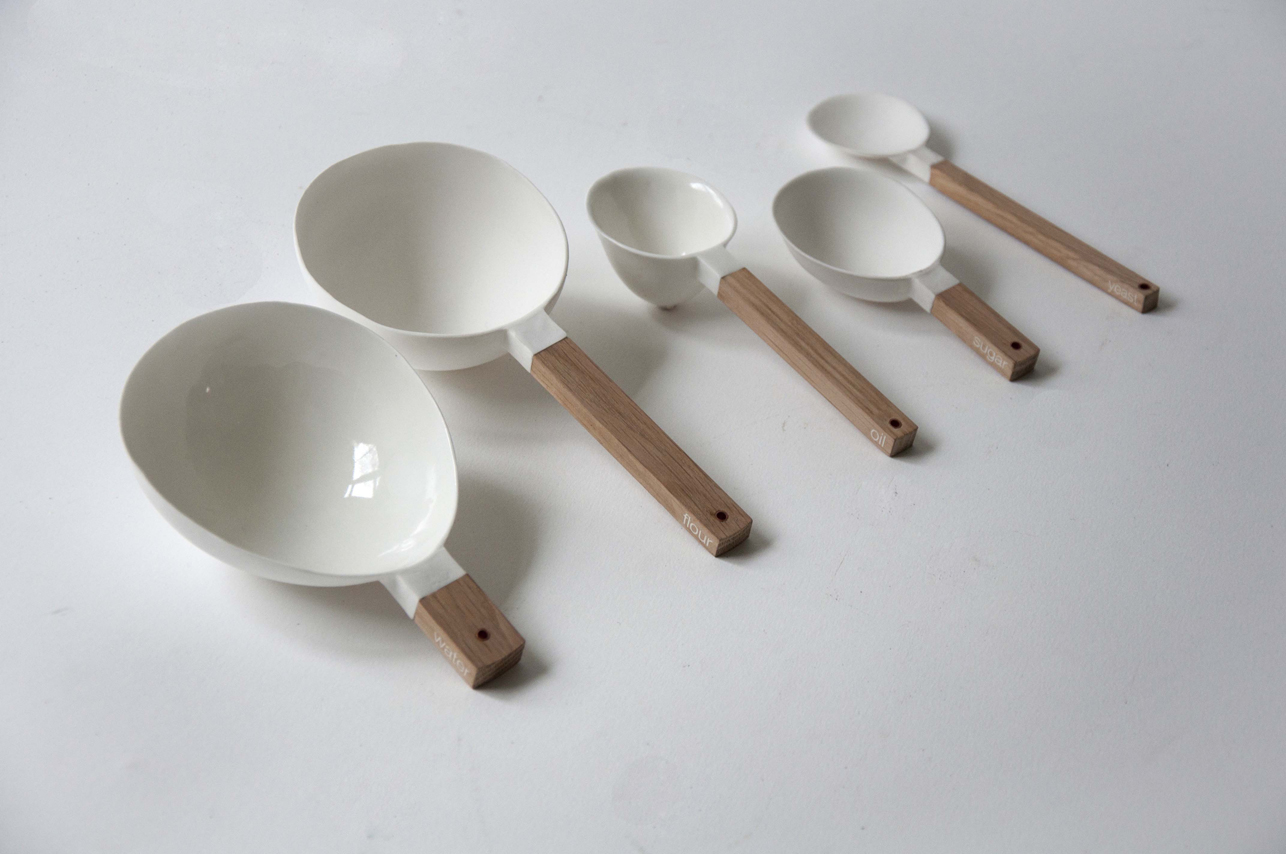 Which would be your ideal project?
Nowadays I try to enhance myself in designs for the culinary world. Next to Sergio Herman I received a new assignment from Hans van Wolde from restaurant Beluga. At this moment these are my favourite projects: to design products for such good chefs and for such beautiful dishes. I hope to get more involved in this world so I can do more/bigger projects for top restaurants, and who knows, maybe a a complete restaurant interior.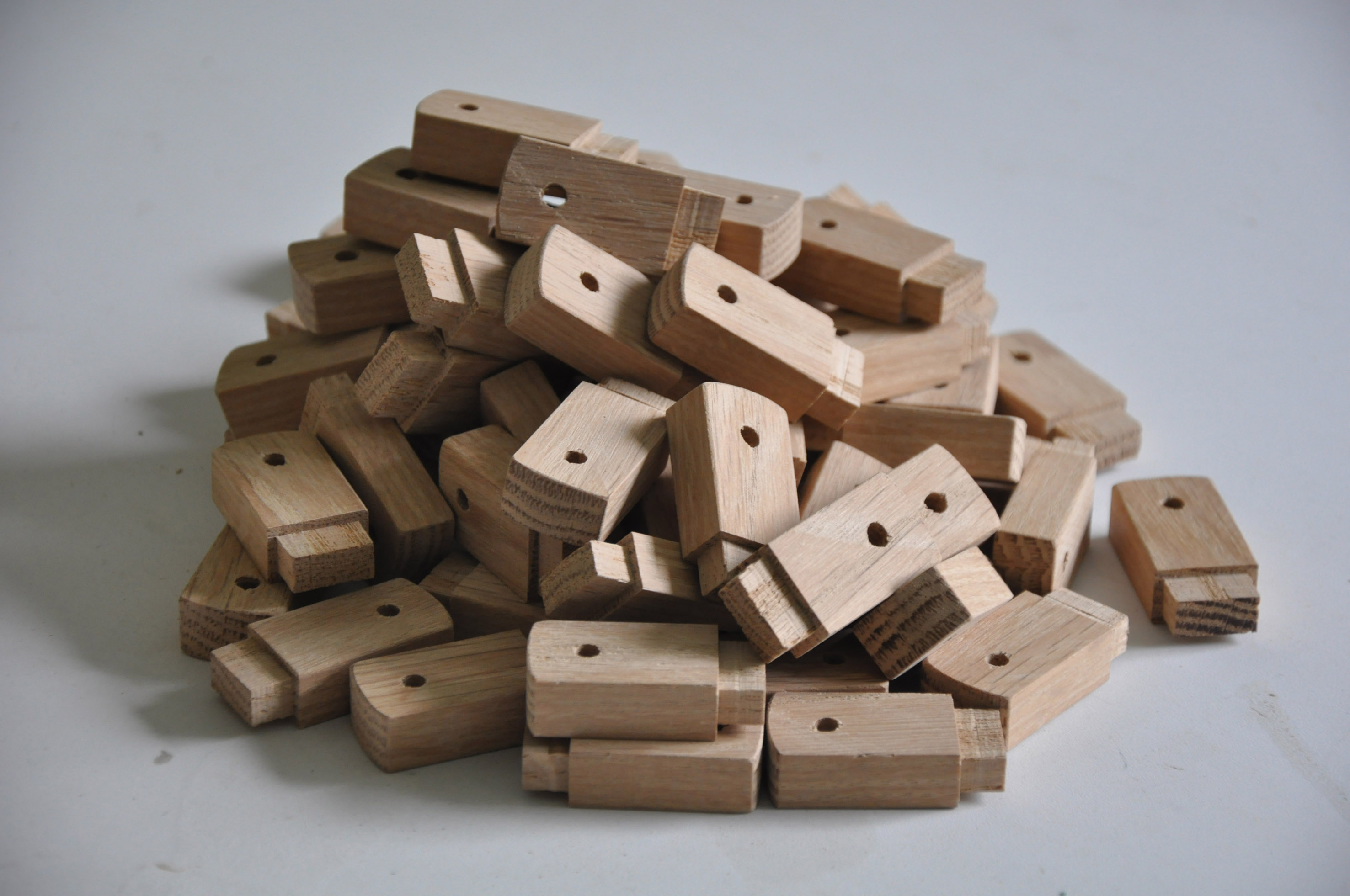 Do you work by your own, with that production for  Sergio Herman?
The production for the "breadspoons"for Sergio Herman I did on my own. Frans Ottink, (a Dutch ceramist) made the spoons in porcelain as he is famous for his beautiful and high quality. I made the wooden parts (the grips) myself and did the final assembly of the spoons in my studio (see photo's).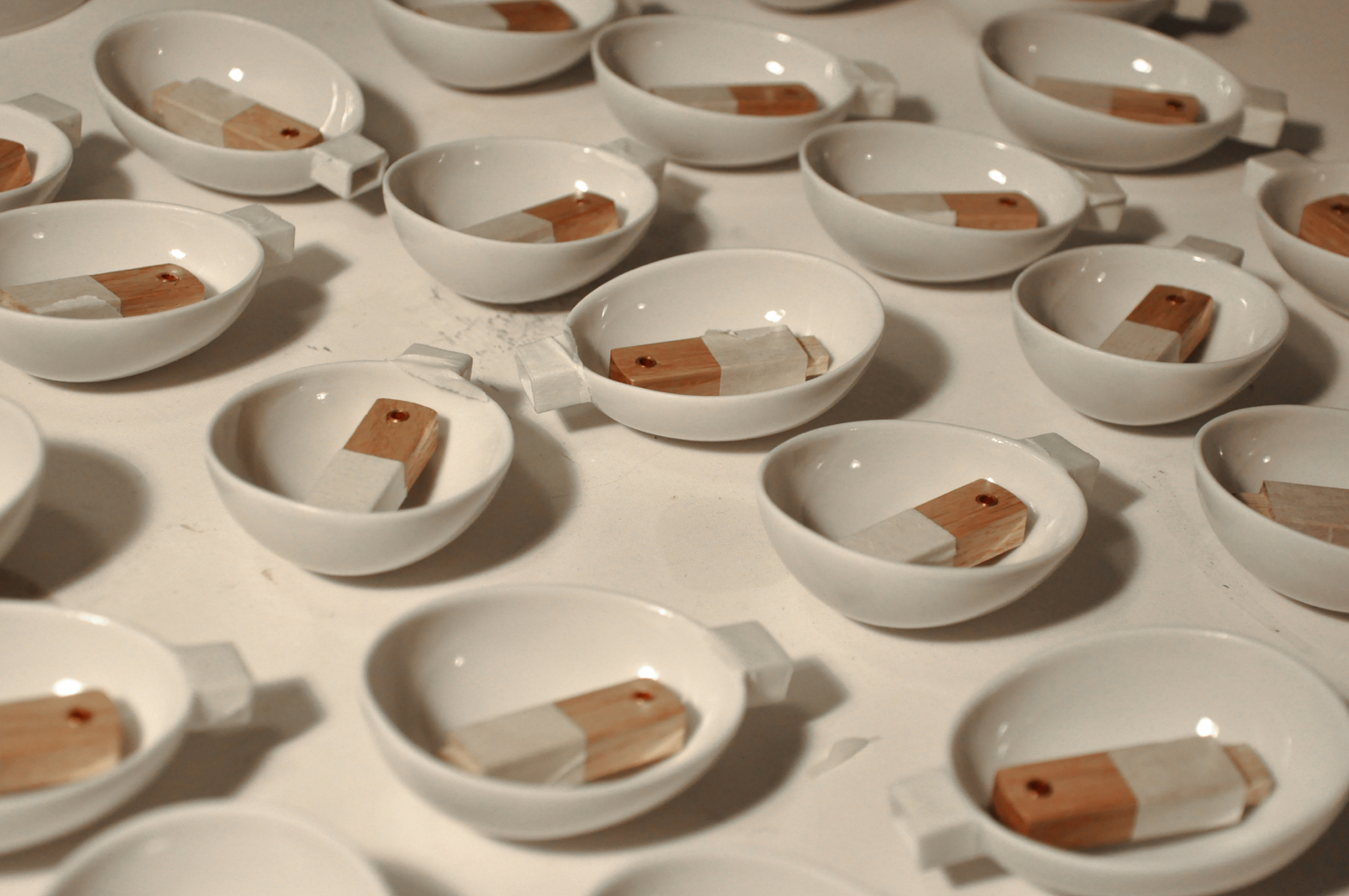 How do you deal, as an artist, with the highs and lows?
I think as an designer you don't have to deal in a different way with highs and lows than any other person. Of course you hope there are always highs but on average I think it's important to remember to stick to who you are and be yourself.
Do you spend time in your work to publications or other media to make yourself known and increase sales, or you have someone to help you?
I try to spend a lot of time on publications and other media, I think this is really important for my work. Internet is a very usefulmedium for this. I have my website website, Facebook, twitter  and I also make use of blogs. Besides internet, magazines remain a great medium for publication about products.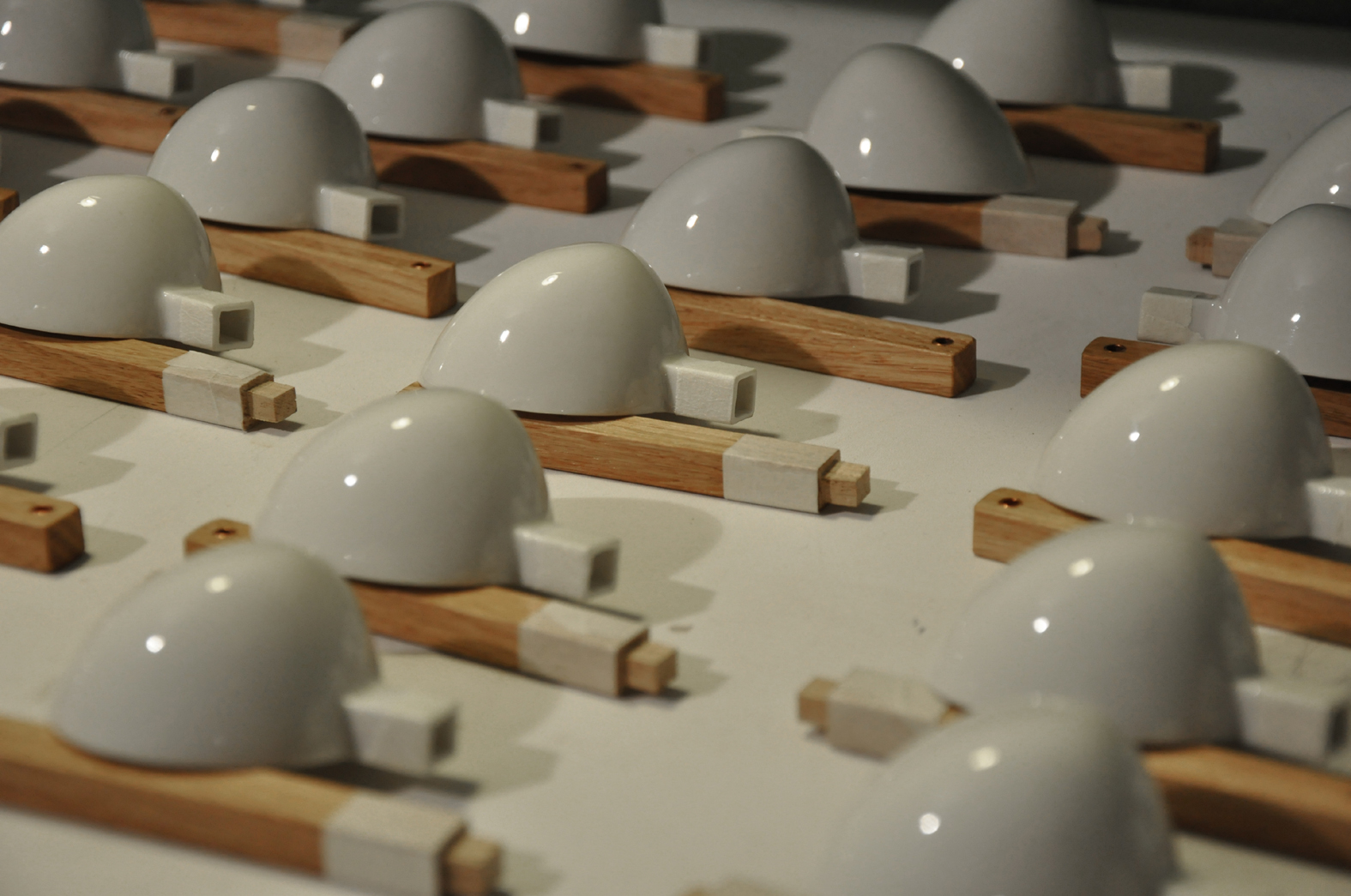 Which is the most difficult thing in your work?
I think the most difficult thing is to keep oversight and stick to the planning. A day has just 24 hours and these need to be spent in the good way.
Which is what you like more from your work?
The best part is when a product is finished and ready to be used or ready to be sold. Of course the design part is the part I really like to do but when a product is finished it gives a good satisfaction.
Tell us how a normal day in your work is
I have not really a 'nine-to-five' working rhythm; I think that is also not possible with a creative job. Sometimes I work during the night, sometimes I work during the day. When I don't 'feel like' designing I do some other things that need to be done. I think this is the most productive way for me.
What is your biggest dream for the future?
I think my dream is a kind of cliché… But I hope that in the future I get internationally well-known with my designs and products. That means that people appreciate my products and that is finally what I work for.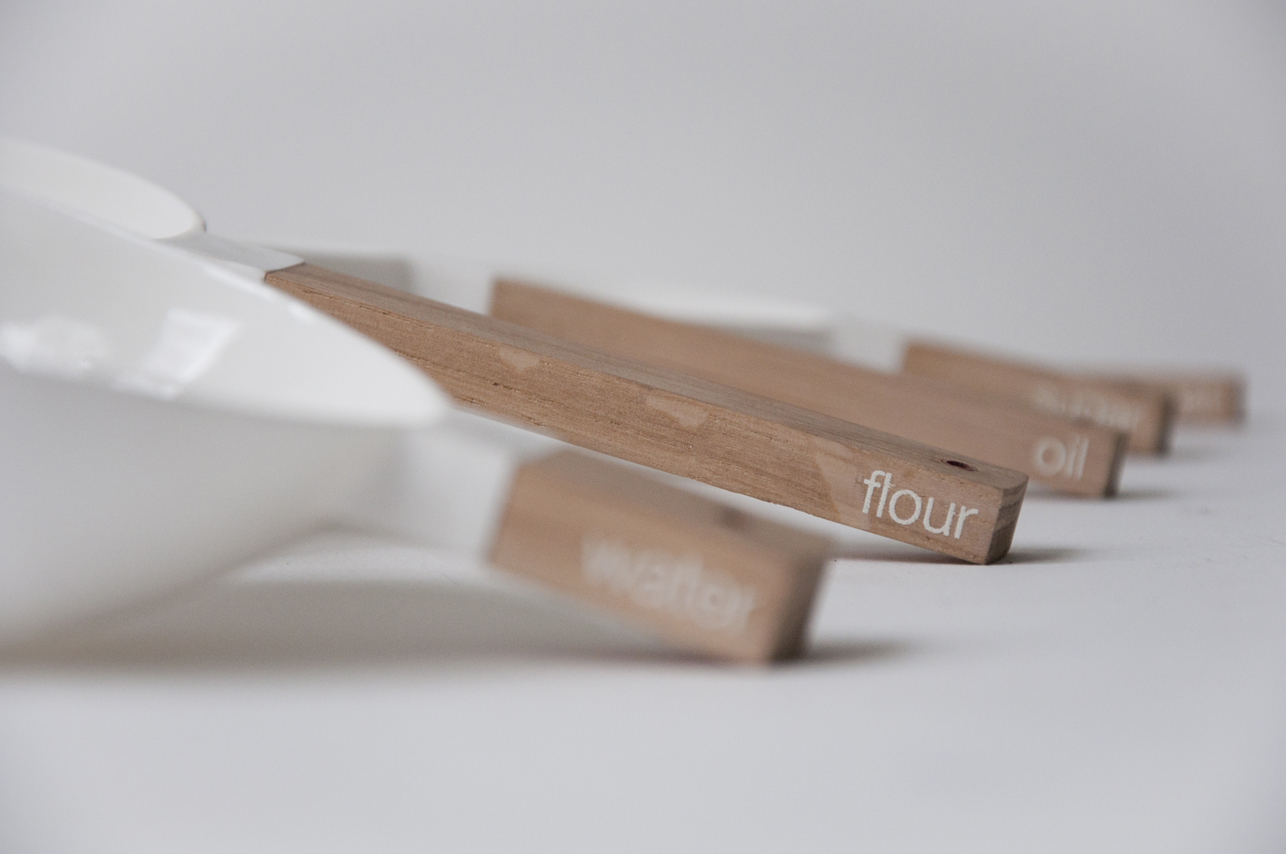 What is beauty for you?
For me beauty is minimalistic, simple lines and detail.
An advice?
Enjoy what you're doing, and be adventurous.