mdby……PEDRUSCO
We were visiting Irene and Ixone in Bilbao, we had a very good time, and they explained me their collection, how they produce it, how they design it and how they combine their work with their passion, PEDRUSCO. Sure you will love their work ….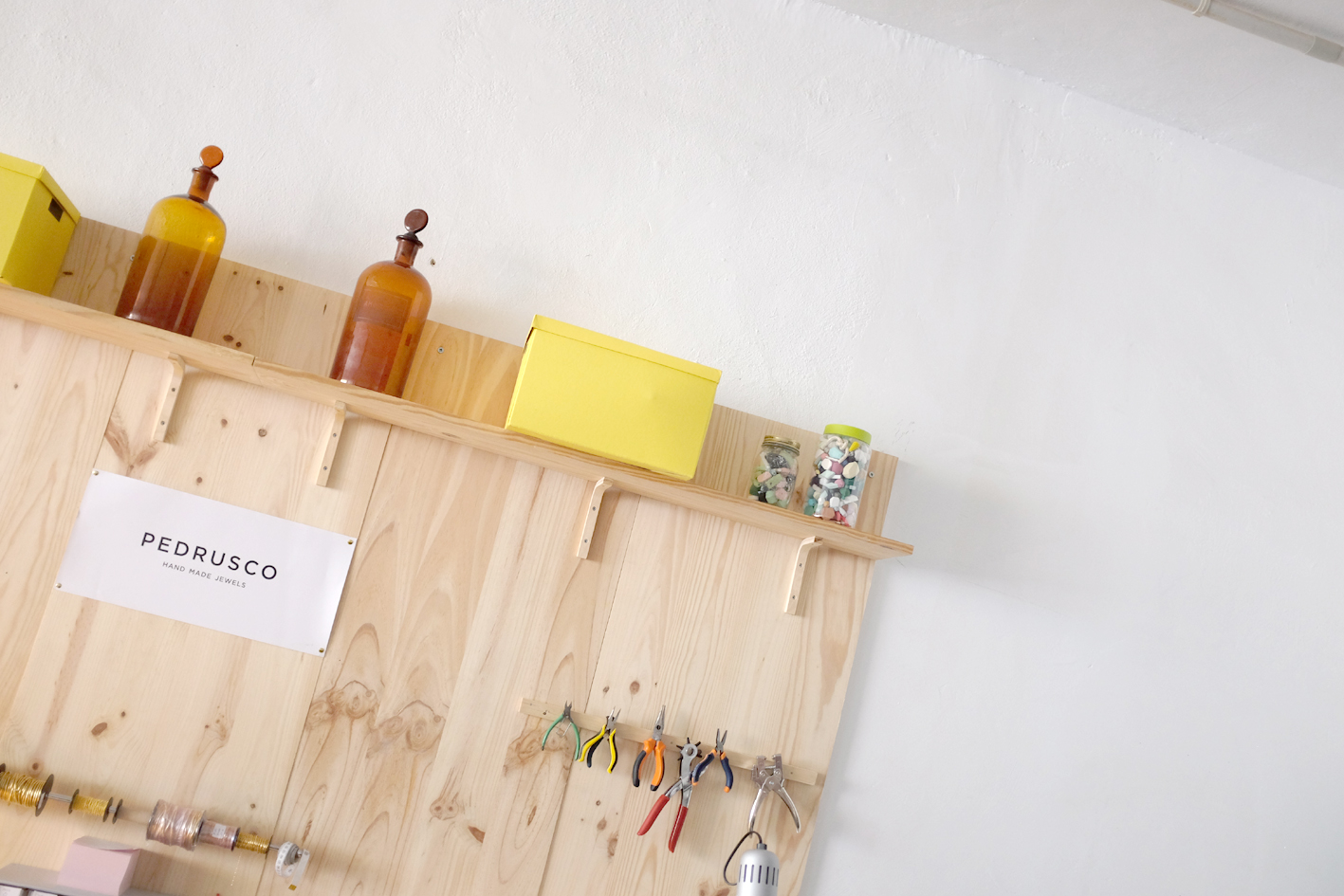 Irene, Ixone, you started to design and manufacture your own jewelry to complement your outfits, now that you have "PEDRUSCO" going on, do you still use them?
Sure, we have to test them, haha, we love to wear our pieces and see how they respond over time and thus improve on the next collection. Moreover we feel very comfortable because we give a touch to neutral outfits. Nowadays, it's complicated and seems unwise to consume every next trend of every next season, so a neutral background and a good jewellery accessory solves many outfit problems.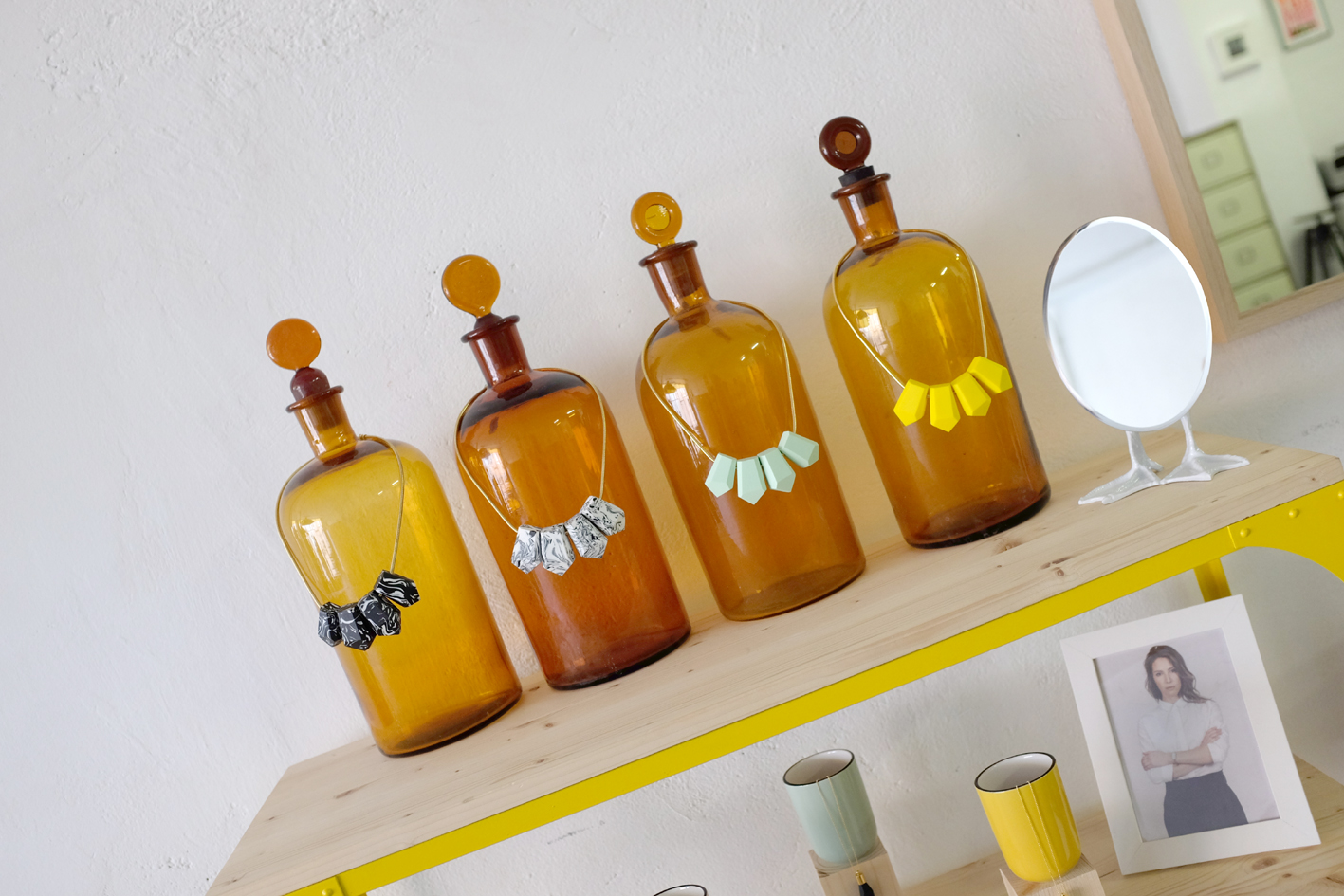 I could not leave without buying the green one….what do you think???
How did the name "PEDRUSCO" come up?
When we began to create our pieces, we started to work with many different materials; we suffered for a while until we found a material that would meet our aesthetic concerns. We found a polymer, to which we gave shape, the first few forms were reminiscent of natural forms, like rocks and stones. Our graphic design team Meneo, aware of all these findings, haha, guided us well until we found the name pedrusco, a name that we loved by its comic sense in spanish.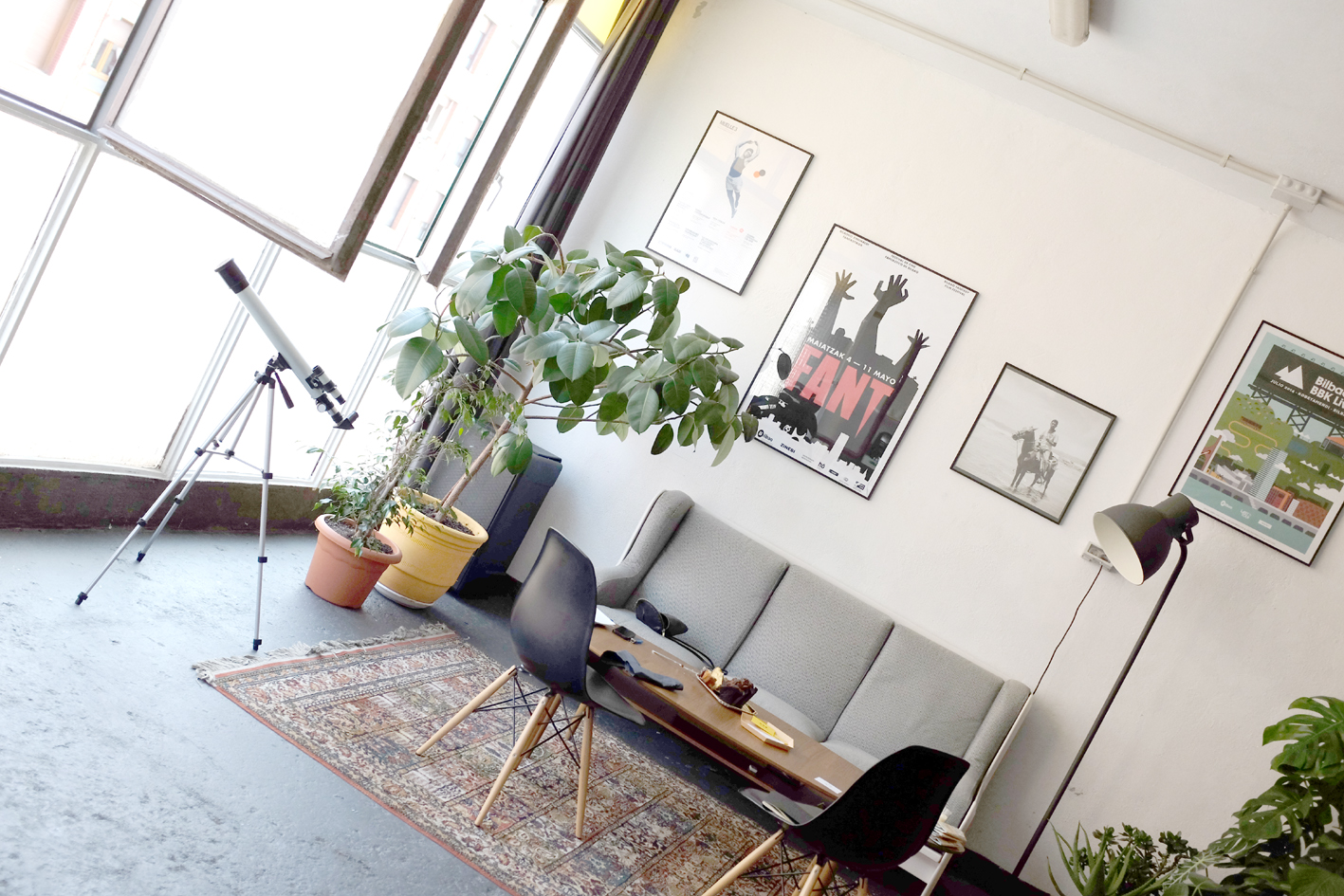 What inspires you to design collections, the material, the shape, the color?
It is difficult to define exactly what inspires us since we consider everything to be at the same level. In our collections the color is just as important as the material.
A Belgian jewellery designer made asked a question that we found to be very interesting… what makes an object beautiful? Its shape, its color, the material used to create it?
After hearing this, we began experimenting with basic geometric shapes, we combined some of the forms tat came out of this experimentation to create a rhythmic yet balanced composition.
The material we work with is a polymer (family of plastics), which change depending on the way you work with it (carving, sanding). We also use wood, showing its true nature, undisguised, and using its texture or natural pattern (veines of the wood). We have also created artificial textures, such as our "marble", we work the polymers a certain way to get that natural marble texture.
In terms of color, we use our own pastel shades, that we have created, so each piece is unique "pedruscos", it is pure craftsmanship.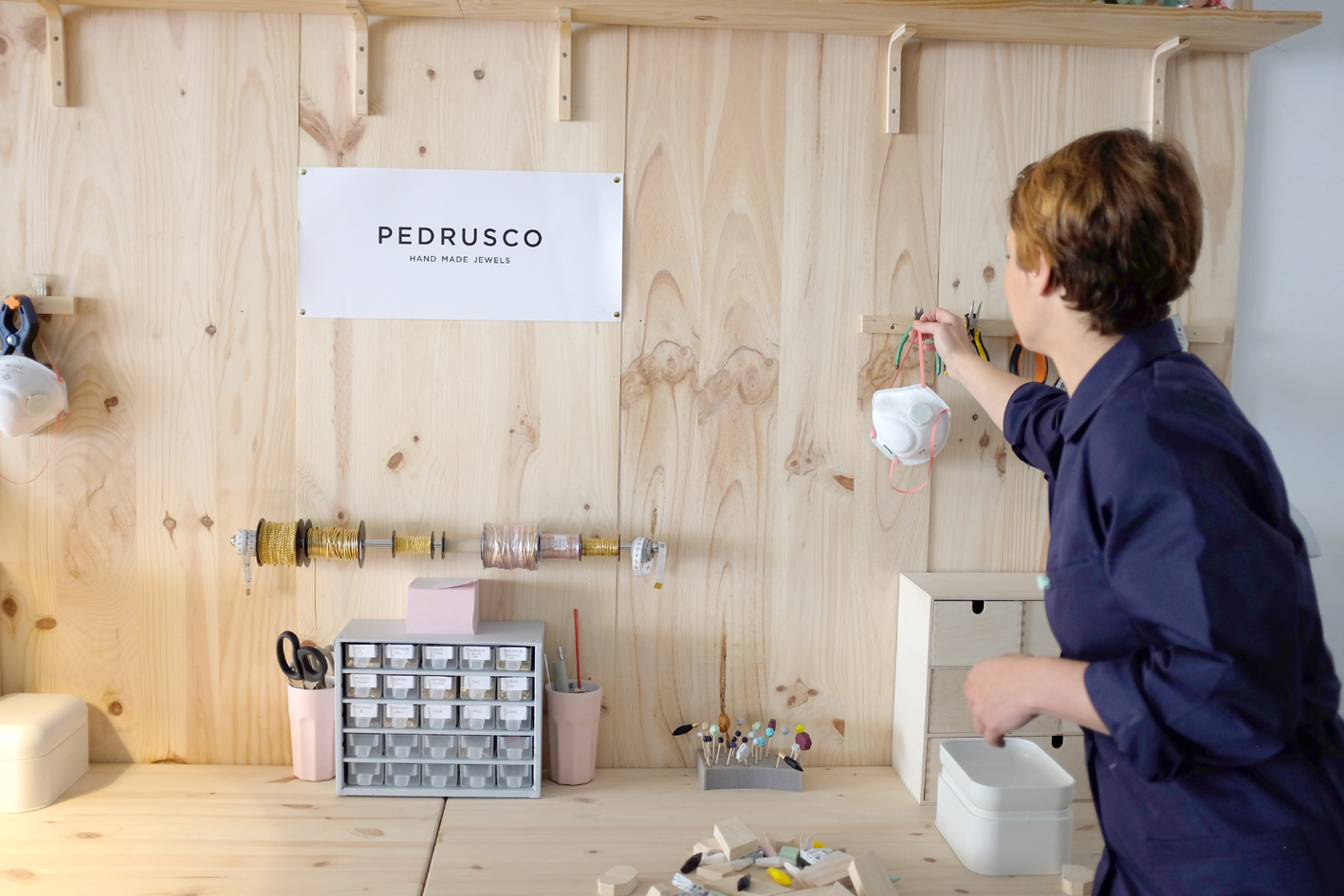 Do you have a designer who inspires you?
Many designers influence us, however, not only from the fashion world but also everything that surrounds a product. Graphic images, furniture, interior designs… we live in a world of images. The use of wood in our collection is a clear influence of the Nordic design, and even the marble, both in decoration and fashion, is quite trendy nowadays.
But to highlight an artist, I would have to say Ek Thongprasert, for his concepts and use of material.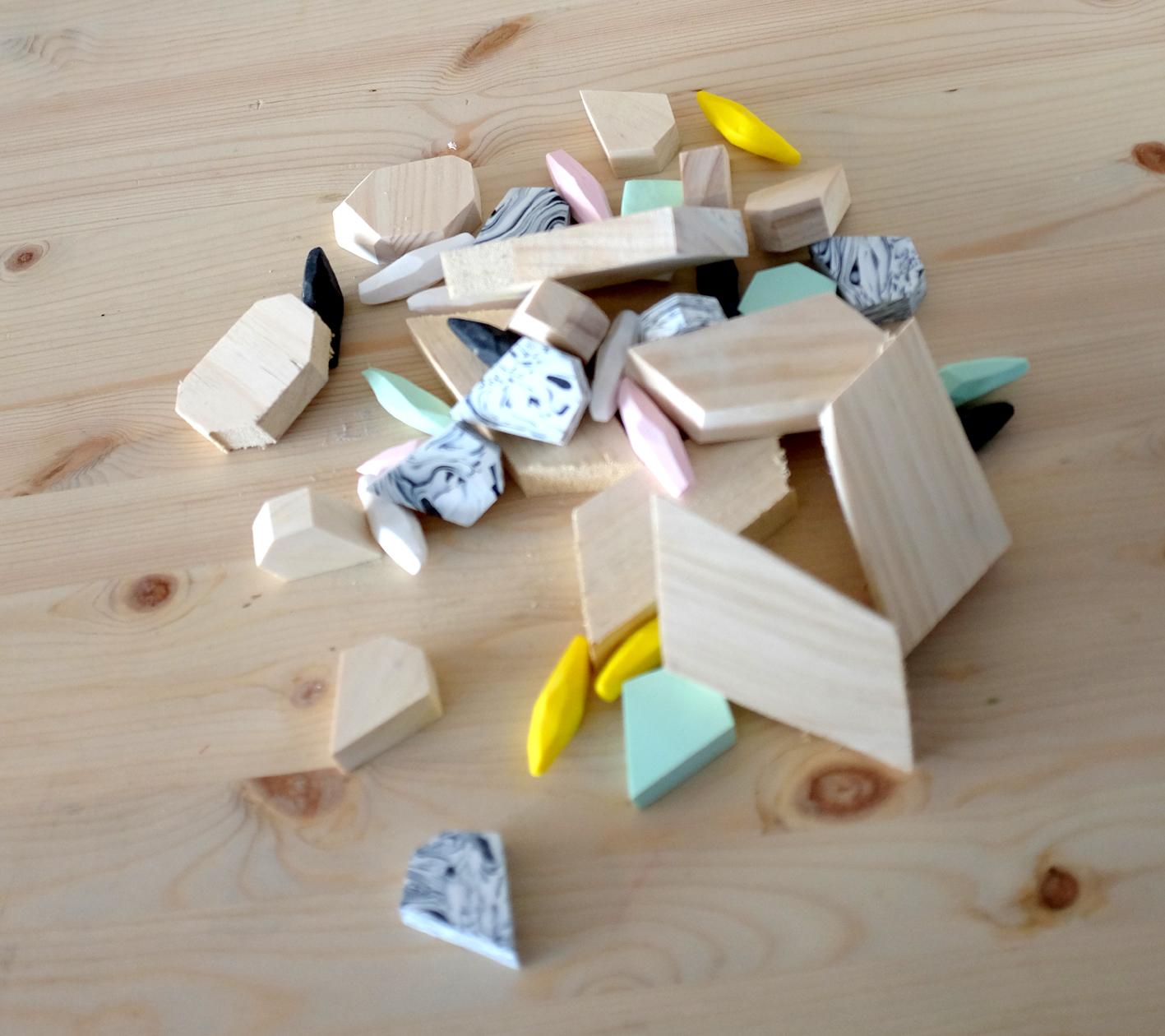 After a year and a half, your work has had good results, how do you see yourselves in 5 years?
Haha… yes, we are really very happy, we never thought of getting this far. Everything begun as a game, we are very fortunate to be doing what we love and to have such a positive response from it. In the near future, we would like to dedicate all of our time to this exciting project, achieving our goals, a step at a time and someday, if all goes well, make a living of it.
1 year ago, did you have an idea of where you would be today?
Haha, absolutely not… 1 year ago we began to make jewelry accessories for ourselves without any goals, it was a hobby with which we had fun. We would have never dreamt of being where we are today a year ago.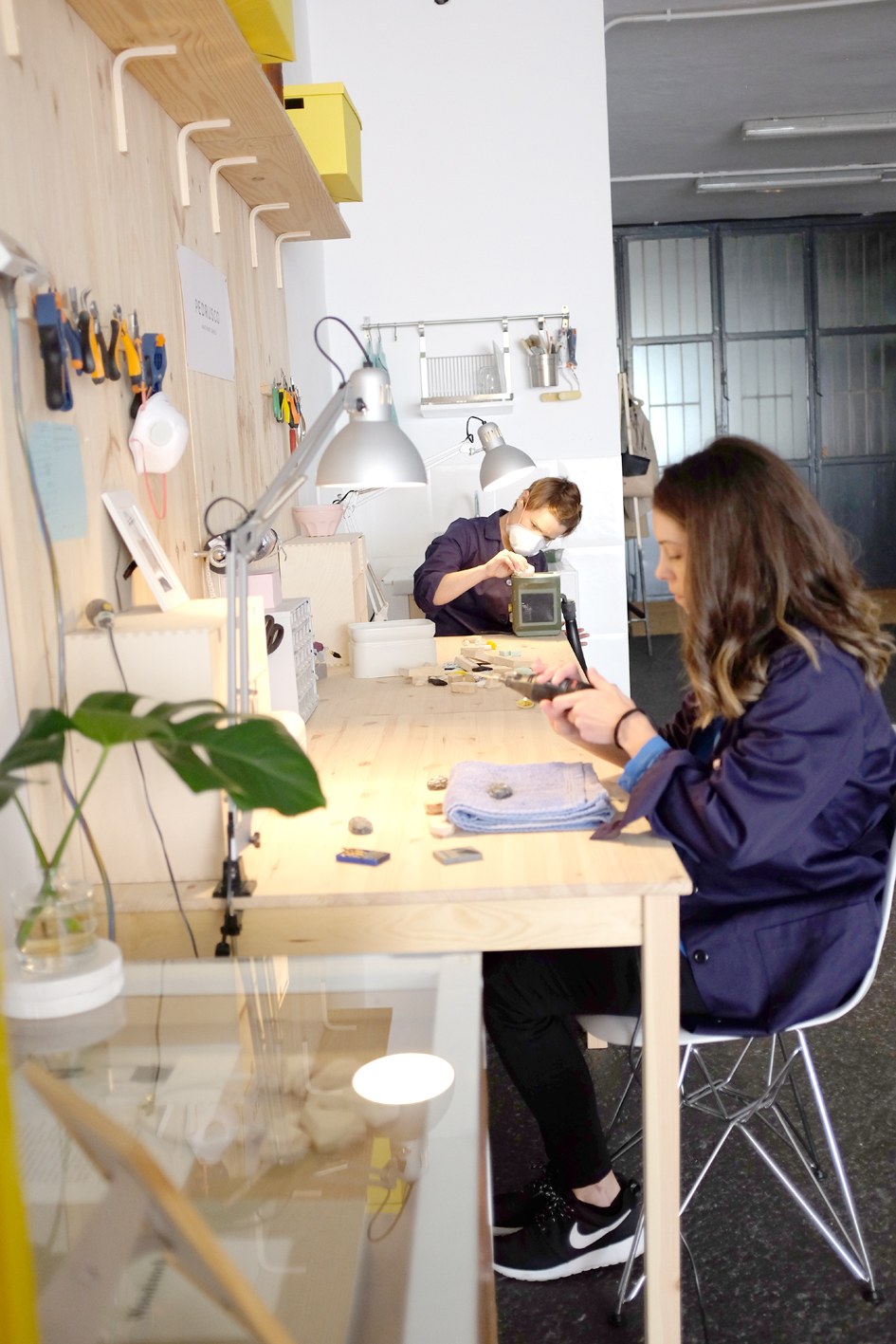 Did you think at some point, that what you were doing would lead you to a dead end?
Yes, many times, but we have still kept on going and doing things. We believe that when someone starts a creative project they must surround themselves by constructive people, it is essential. Going in that direction, we have always been supported by Meneo, who have encouraged us and given us a good feeling of security, which it is always what an artist lacks of at the beginning.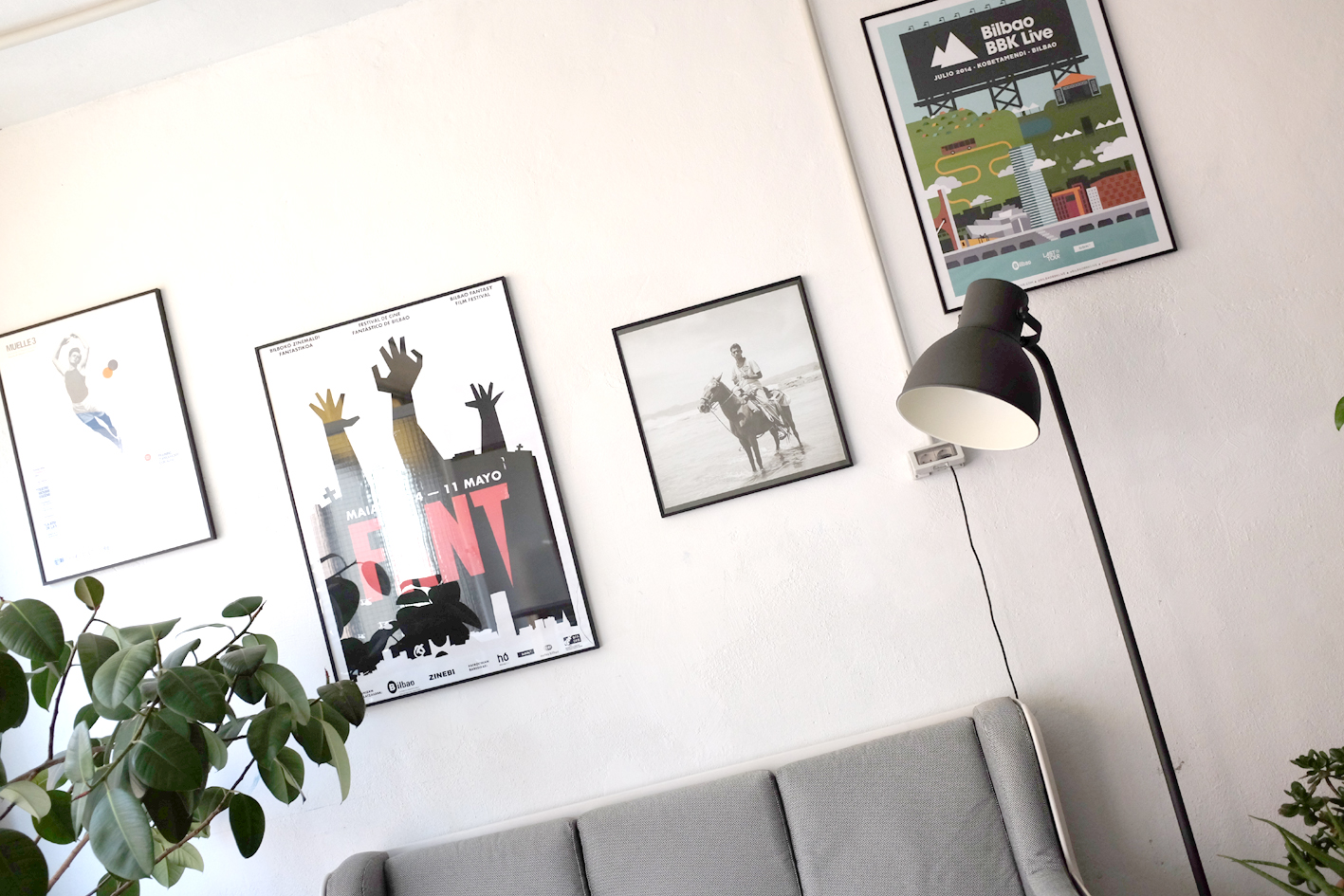 Any material preferences for your "pedruscos"?
Well, I do not know if we have a preferred material, but I think it goes more by stages. We have been experimenting for some time with the polymer and wood and we still have plenty to discover. We stay open-minded about any type of material as long as it meets our aesthetic needs.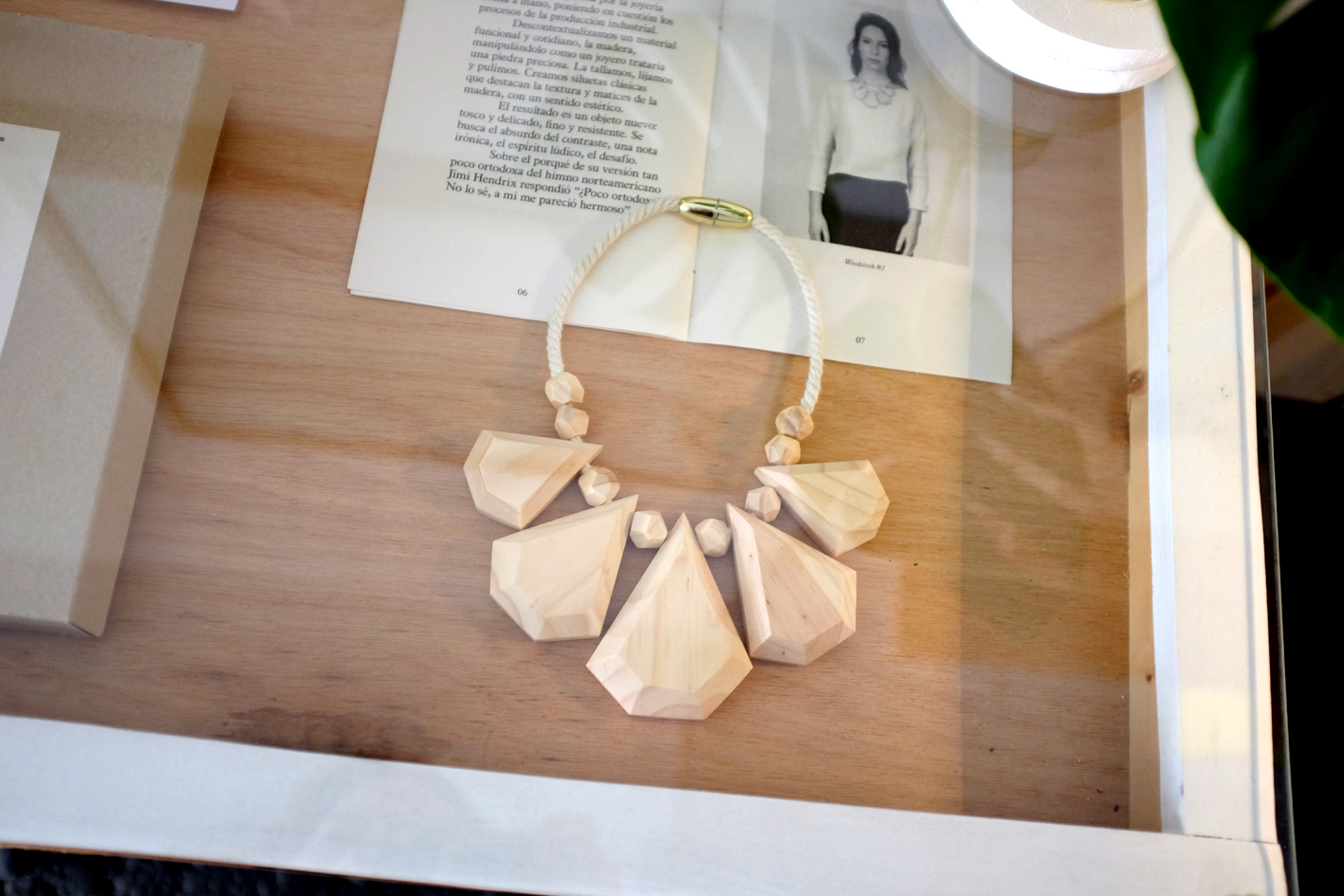 And color?
We could talk about the absence of color, we love white, but we also have a liking for pastels, when well combined..
You design the pieces, you fabricate them, did it take long to learn, or is it still evolving?
We do all the designs and manufacture of the parts, we are very proud of it, and we try to explain the method of work to our customers. As for learning, we are two very restless people; we hope to learn all throughout our lives and stay open to new things.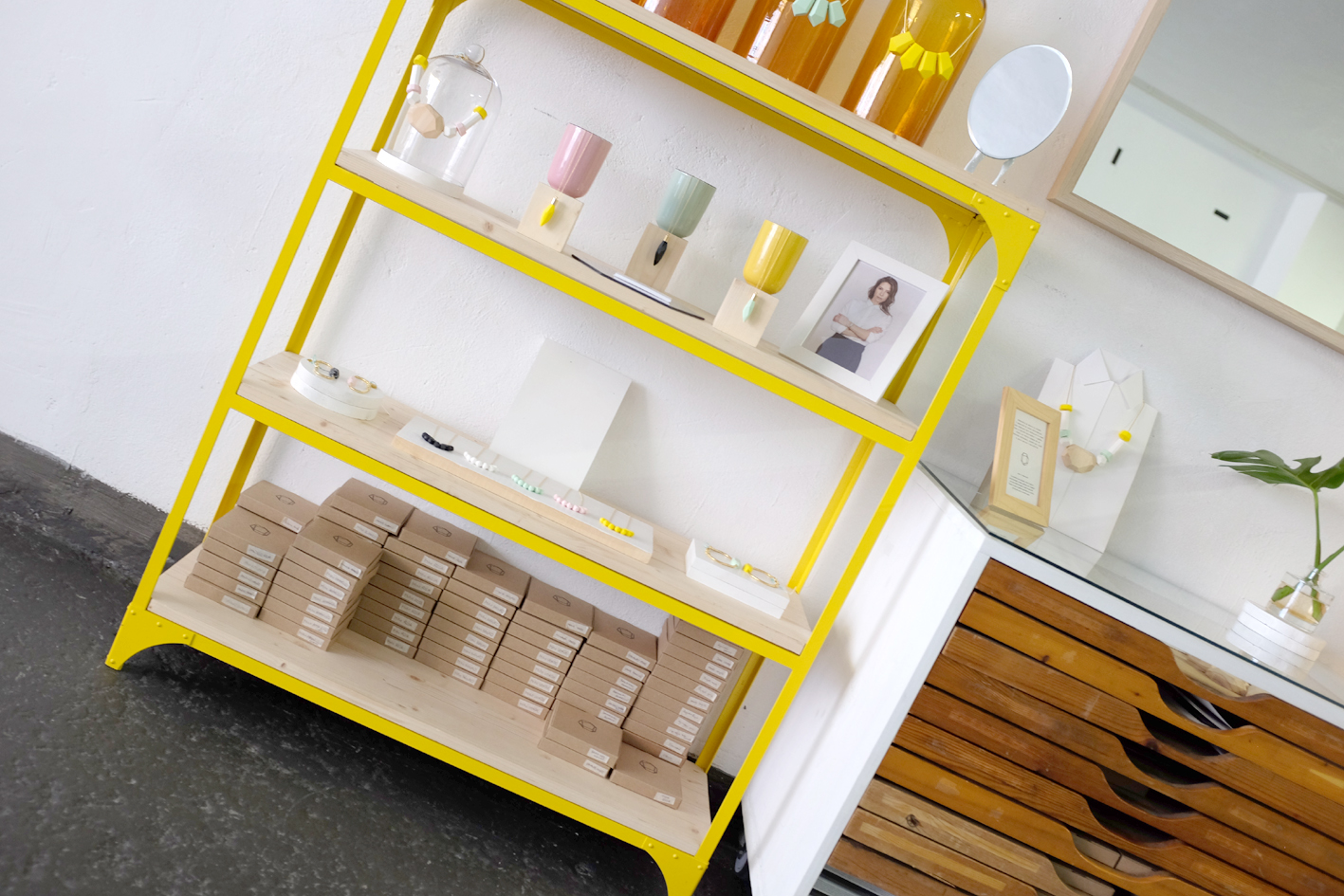 How long does the fabrication process take until you can send off a piece it to sell?
Well, it is difficult to define the exact time per necklace; the process is long because of all the required steps for a refined workmanship.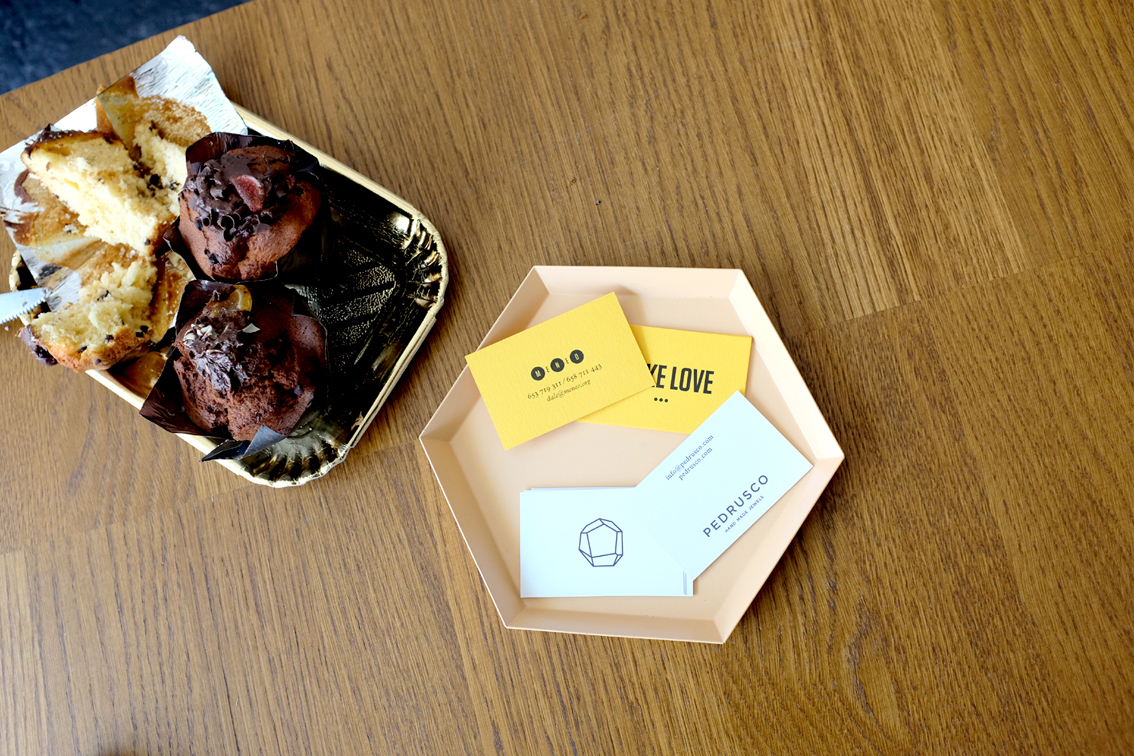 With the time it takes to make a piece, how do you determine the price of it in the end? Do the stores who sell your products guide you?
We have a way of calculating the differences between the costs of materials and the time spent on a piece, to give a reasonable price. In the end, we are aware that prices have to be competitive and we try to follow this, taking into account our costs, but we prefer to sell less and have a product of quality.
Each piece is unique; do you name or number them?
We name them but do not number them; you just give us a great idea, haha…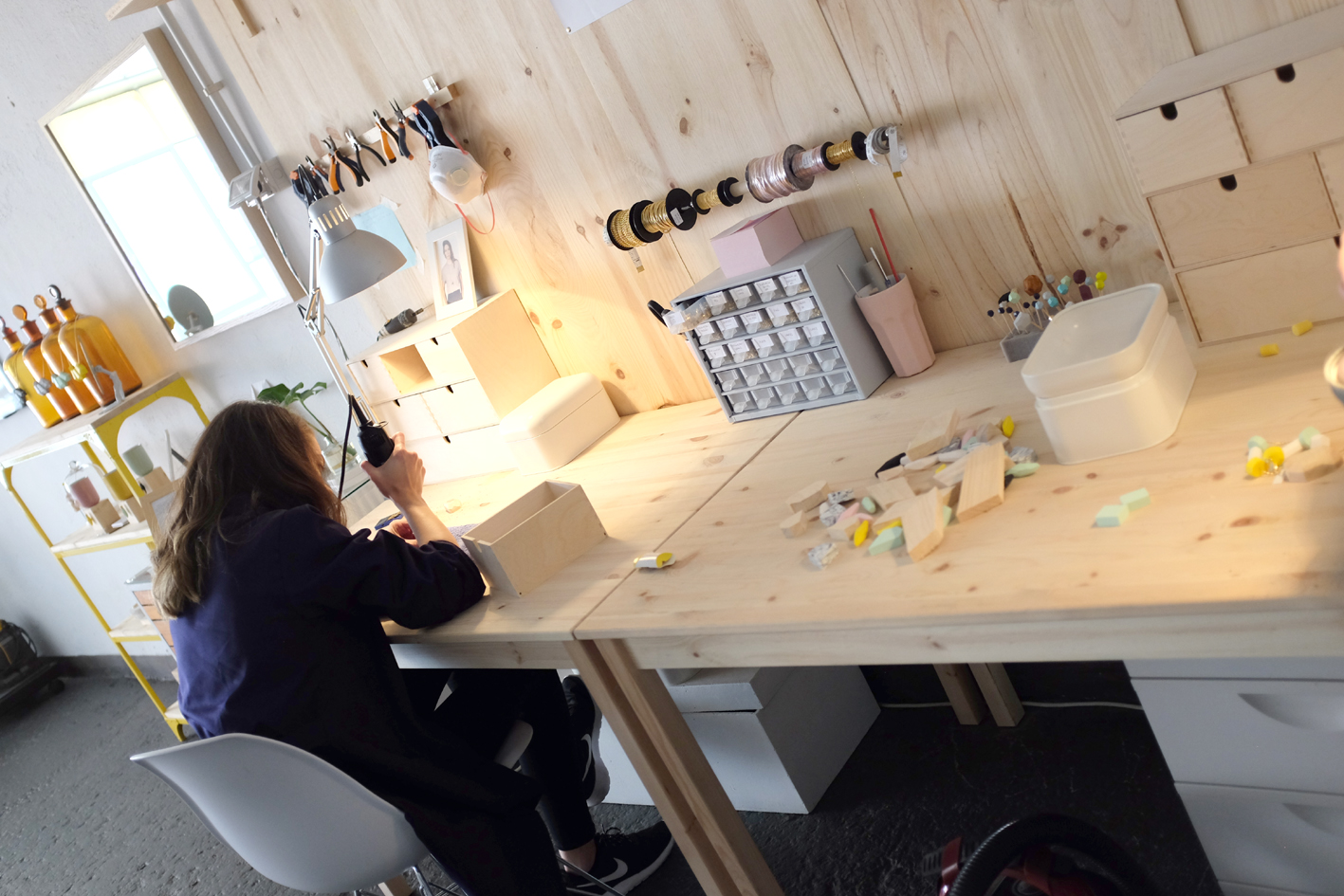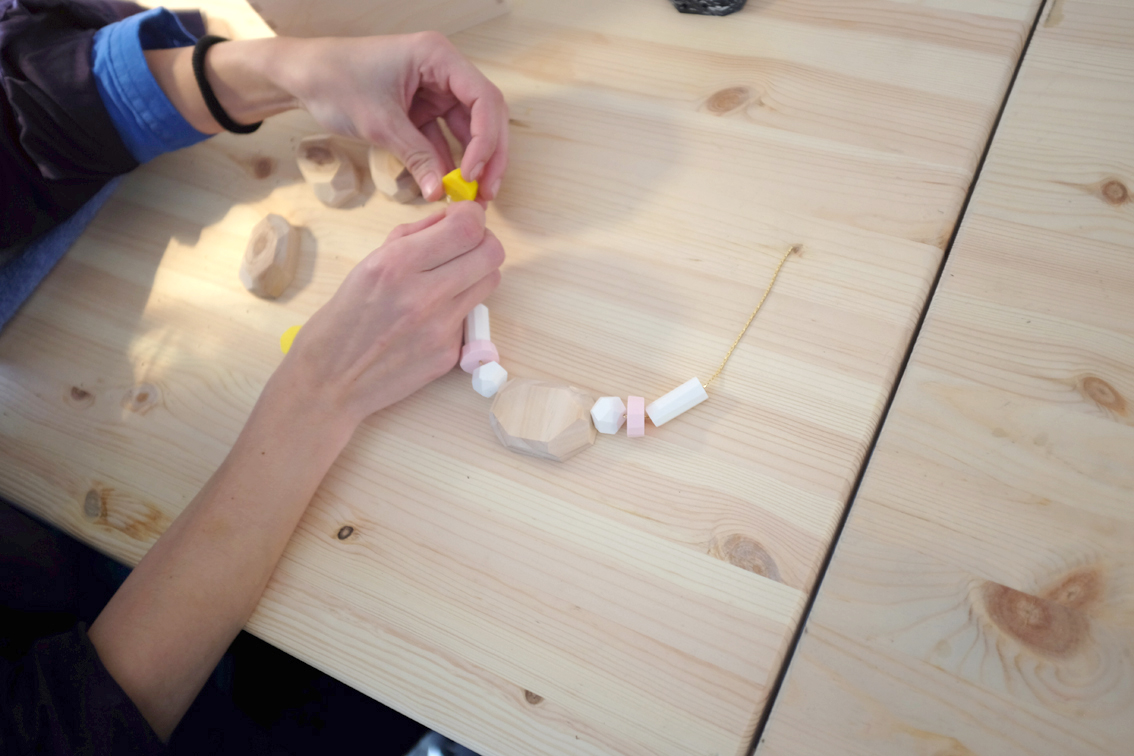 What have been the worst and the best moments of your work so far?
The best part is when someone compliments you for your work it gives you a great feeling, that provides you with even more energy. There have been a few bad moments, but not enough to erase the good ones…
Would you like to do collaborations with a designer?
Of course, we love to exchange ideas. We will be collaborating very soon with Helena Rohner taking part in her project "invited". Starting June 12th, we will be holding an exhibition in her store for two weeks and we are really looking forward to it.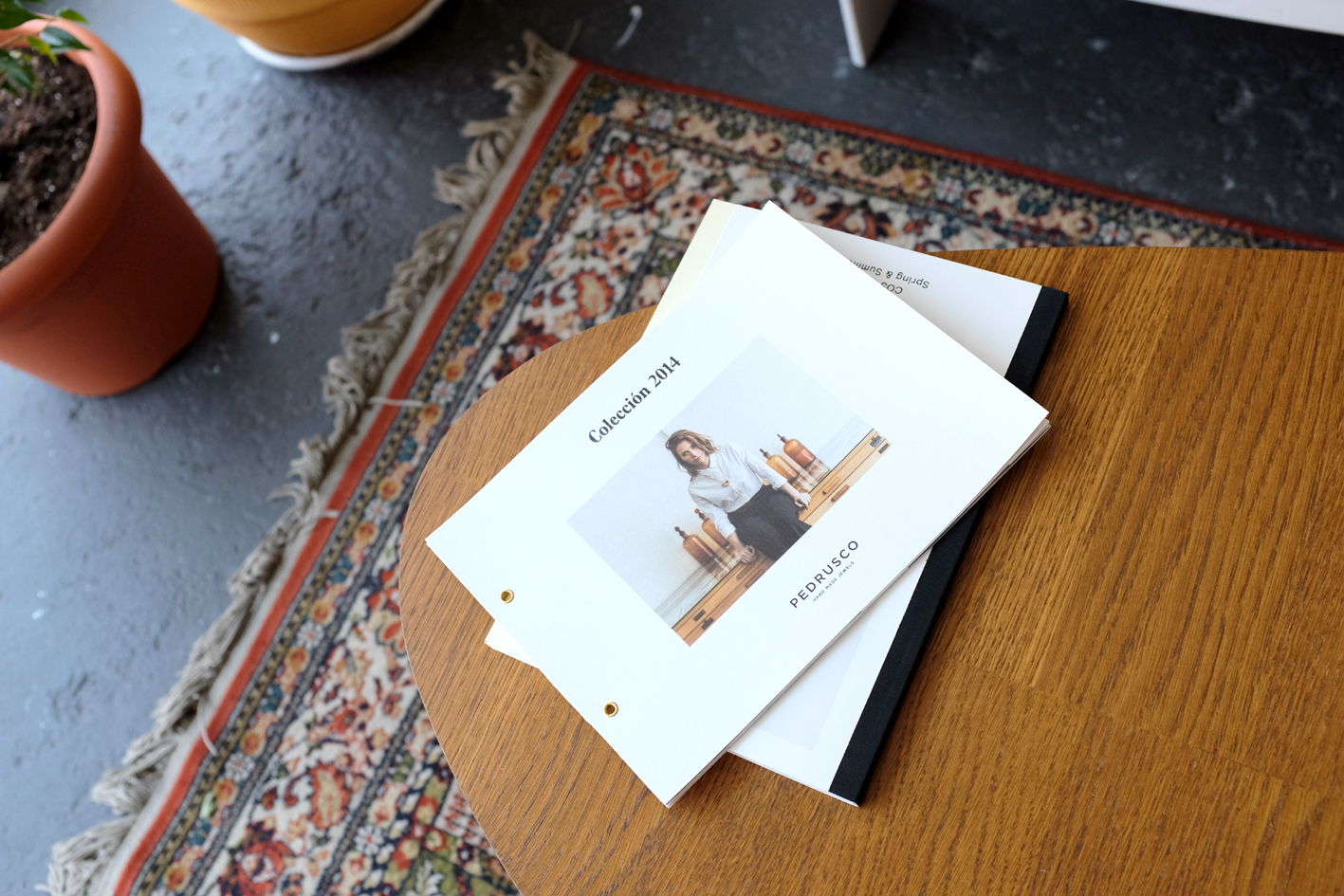 Do you accept commissions for a specific piece?
Yes, of course. We always tell our clients that being at the head of the creative process, anything is possible. They usually ask us for existing necklaces in a specific color, but we would be delighted to respond to the clients' wants and taste.
What would be the perfect commission that you would like to be given?
Well, soon one of us is getting married and we will be designing a necklace for that special day. This type of project makes us dream. People who give us full responsibility for a project for a special event; this is what we prefer to anything else.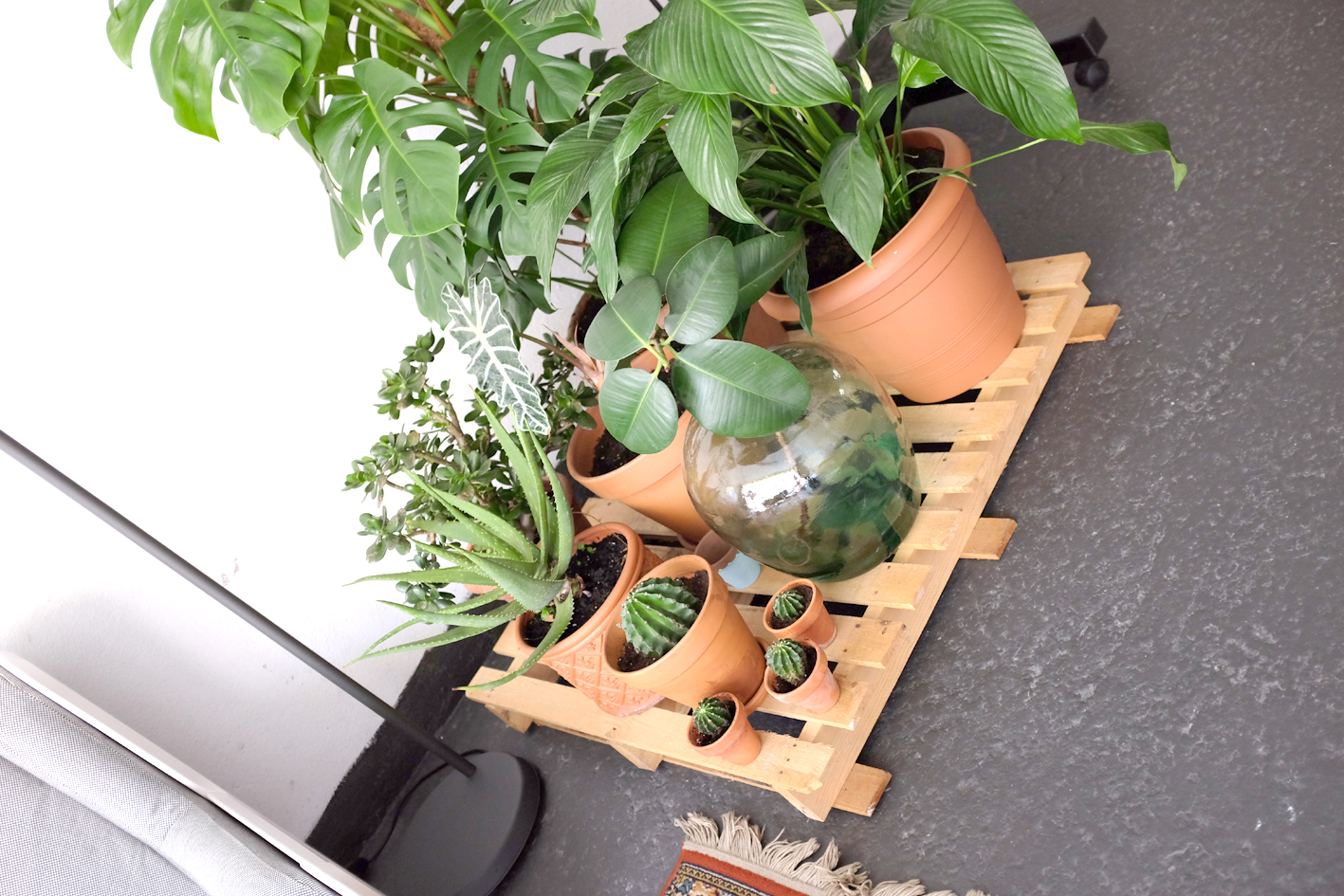 What is the hardest part of your job and what do you enjoy most about it?
The hardest part is to find time to think, it is complicated but we believe it is very important. What we enjoy the most is to play music and make pieces for ourselves, without thinking of anything else.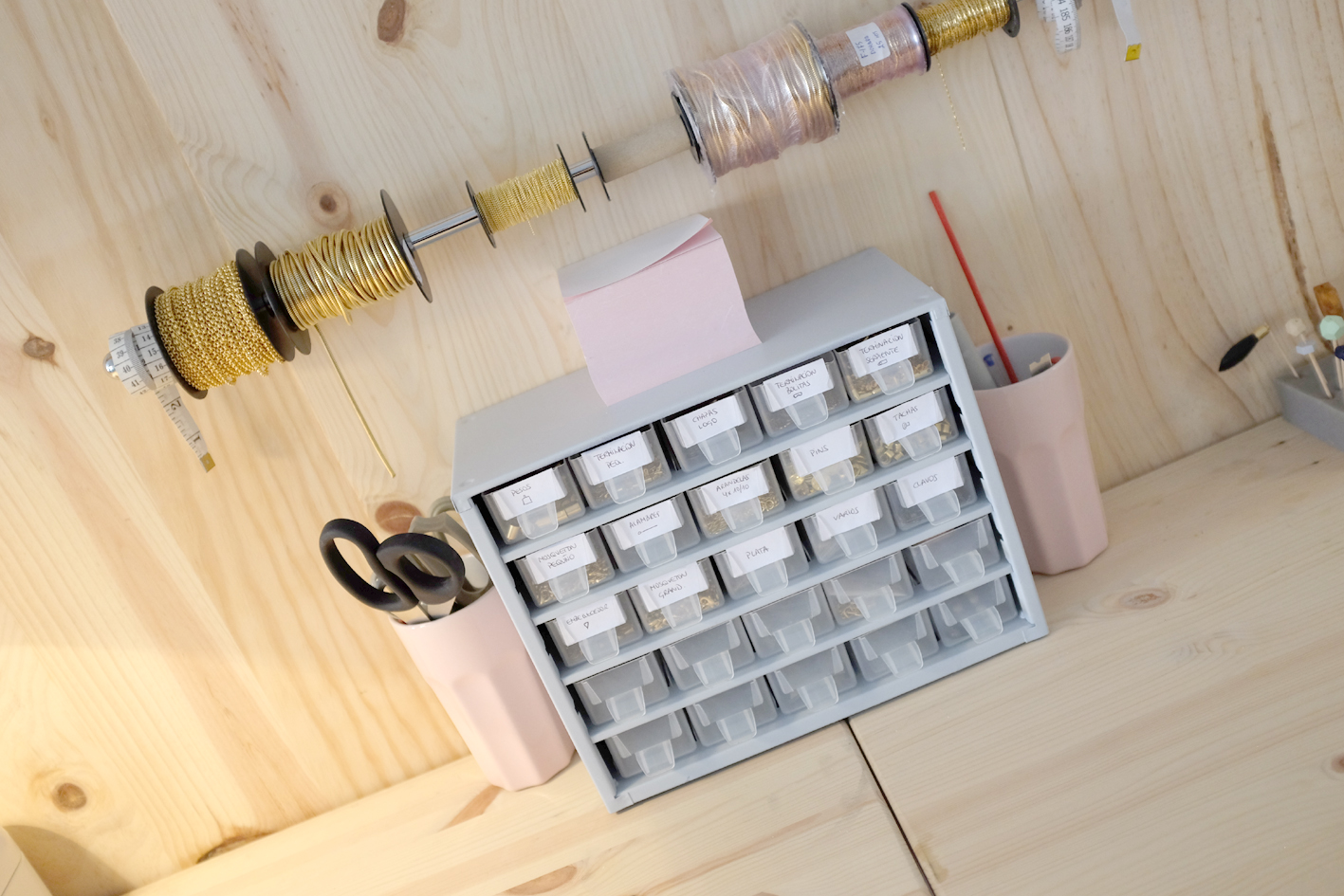 Today, what piece would you consider to be a great success?
We have no "great success pieces", the collection is varied and fairly compensated, but to point one out, perhaps the "cowboys", for us it is a design that we are proud of.
Something you would not repeat….
Never say never, but we will never return to a job we do not enjoy, that would be awful!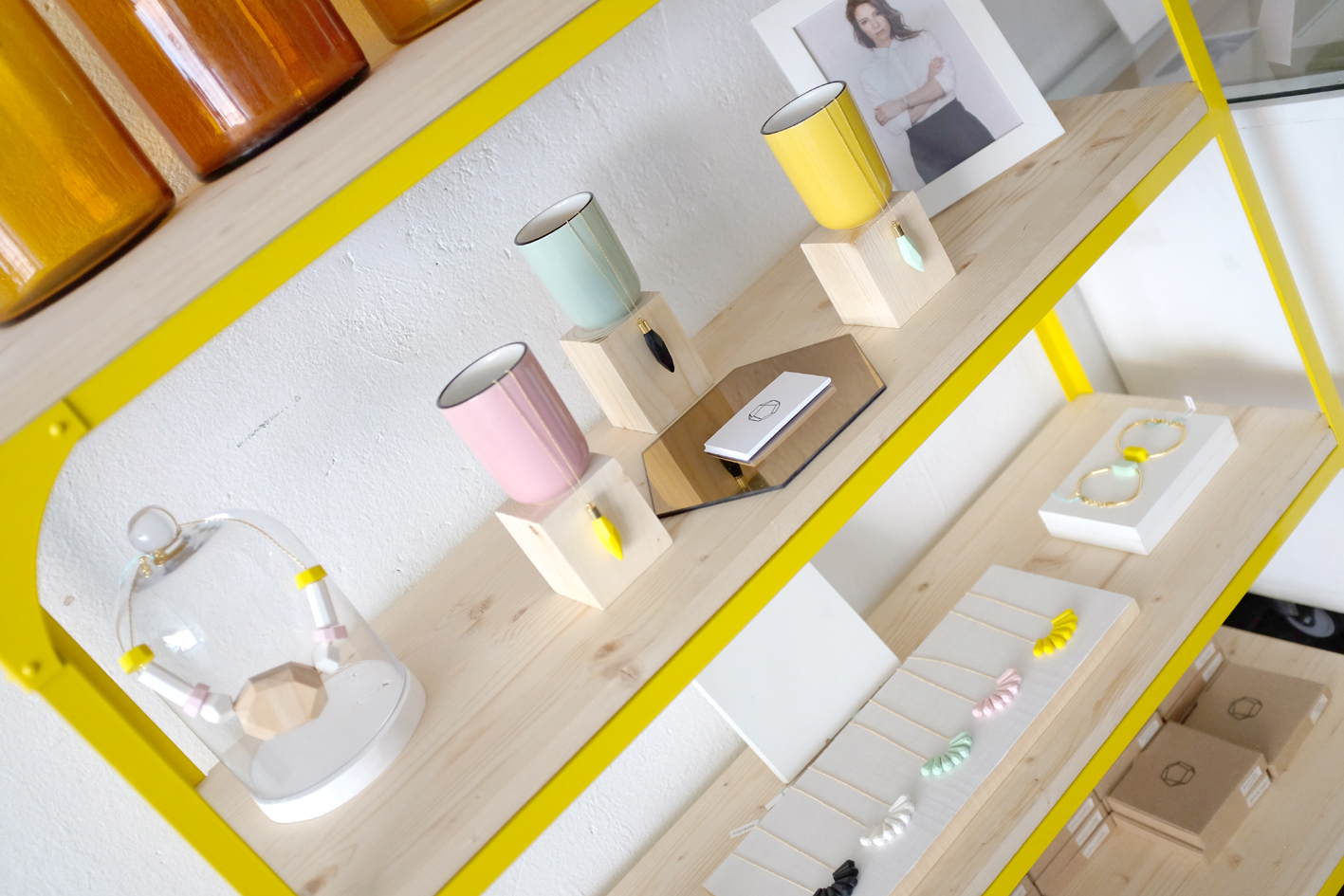 Something you would do again, just for the experience?
Being a part of the street markets, its like playing musical chairs, haha… It was crazy, but we would do it again for all of the knowledge we acquired.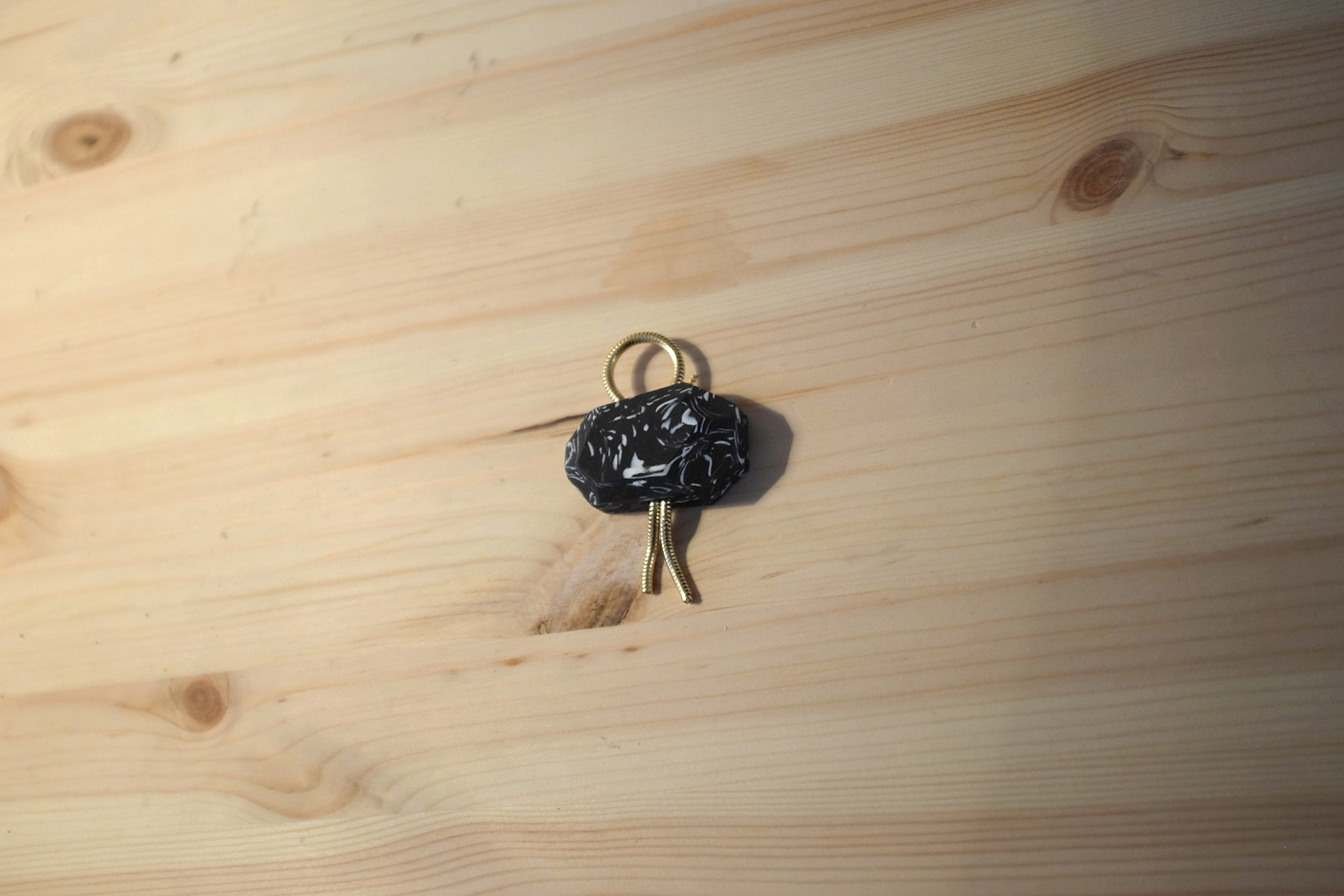 Any advice to give?
Work hard and trust yourself to get things done, do not give up at the sight of one setback, and mostly love what you do.
Images by MDBA