mdby……LANTHANE
I met Ana Gorriti showing her work LANTHANE at Mercado Central in Madrid, and her jewelery caught my attention, and we begun to talk ……and here you have her interview!!! Really nice, and that you could check at our next Exhibition Opening, Artisan HUb '14, in Galeria Mitte Barcelona 12th November at 19pm!!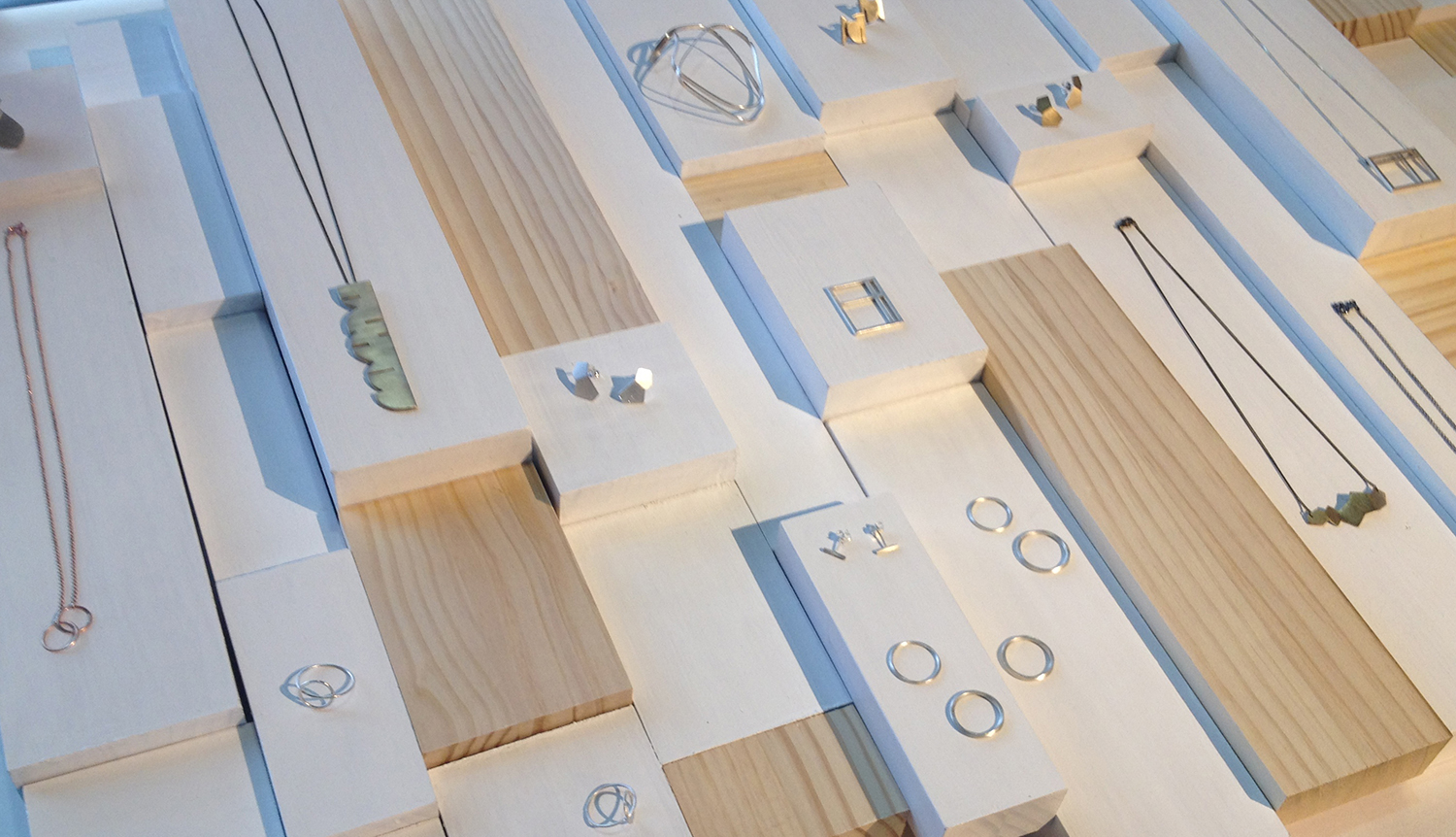 Ana, why studying jewellery after getting your Degree in Architecture?
It happened two years ago and just by chance. I took an intensive course to learn how to work with metal and since then…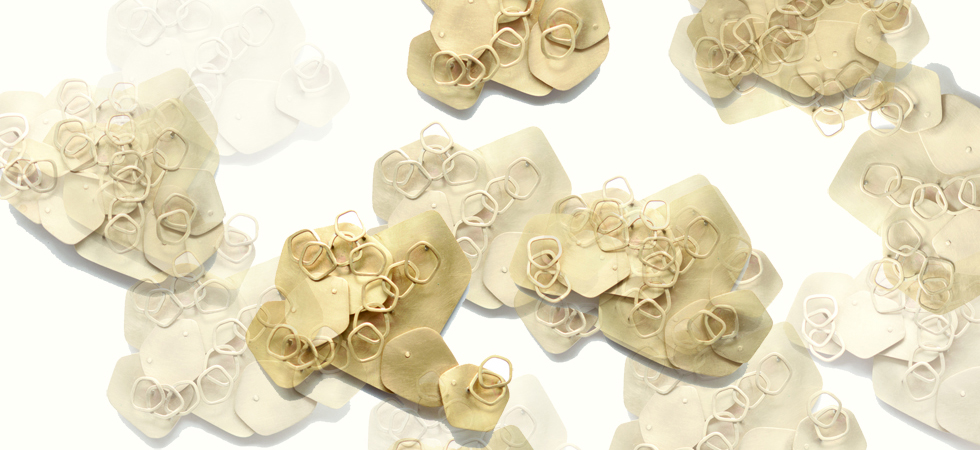 How do express your architecture knowledge through your jewellery brand LANTHANE?
Everything I design has its origin in architecture: architects that I admire, geometries, spaces, concepts… I consider my pieces as they were interacting with the body. It seems like a game to me and I always try to give another thought to the design. My pieces usually have a right position or "way of use" but the clients do with them whatever they want and I love all that.
Where did LANTHANE name come from?
Lanthane means Lanthanum in French, a chemical element whose name comes from Greek "lanthanein" which means hidden, as it is a metal element hidden inside another mineral element. Likely to Lanthanum, my passion for jewellery kept hidden until now.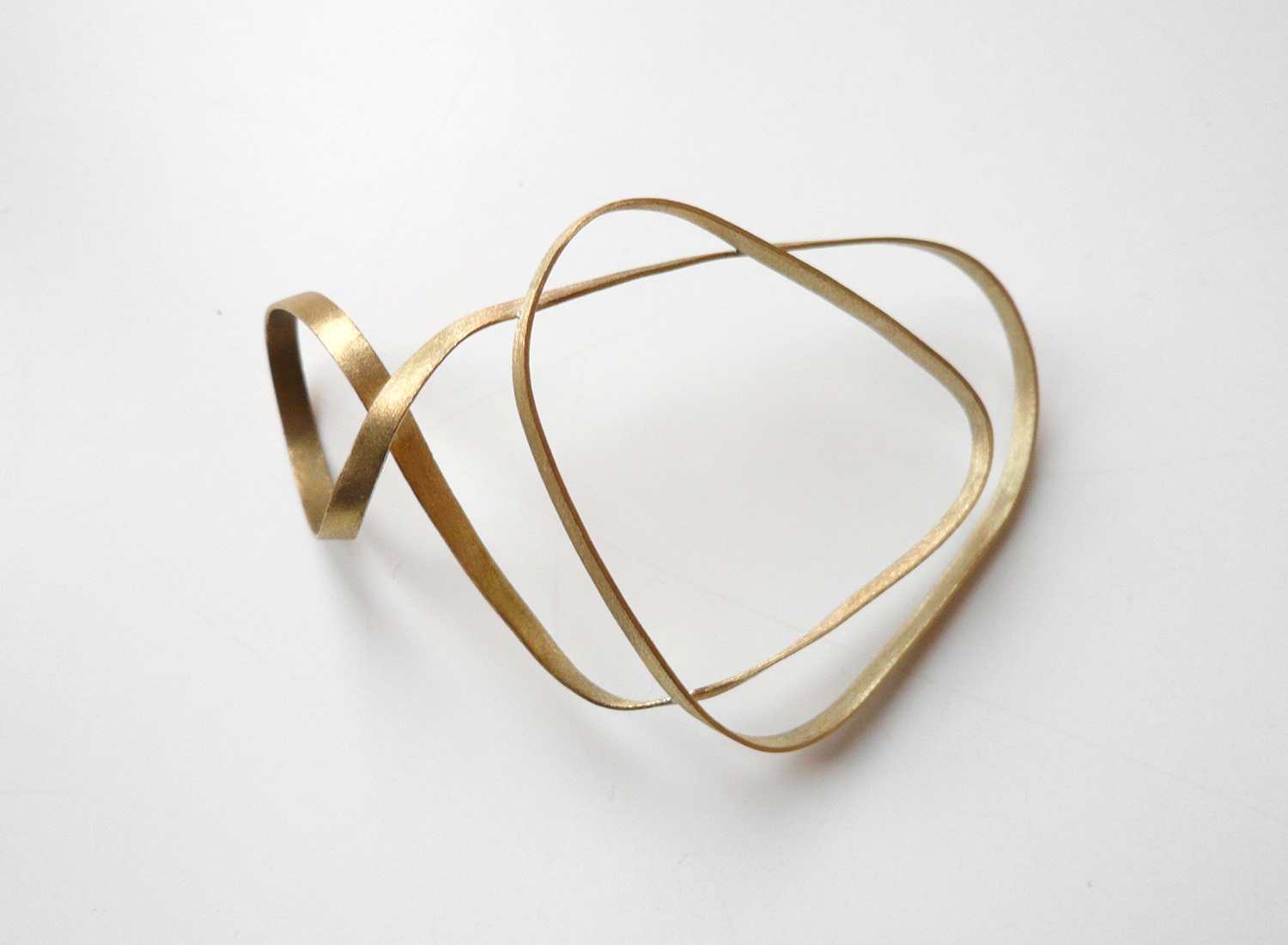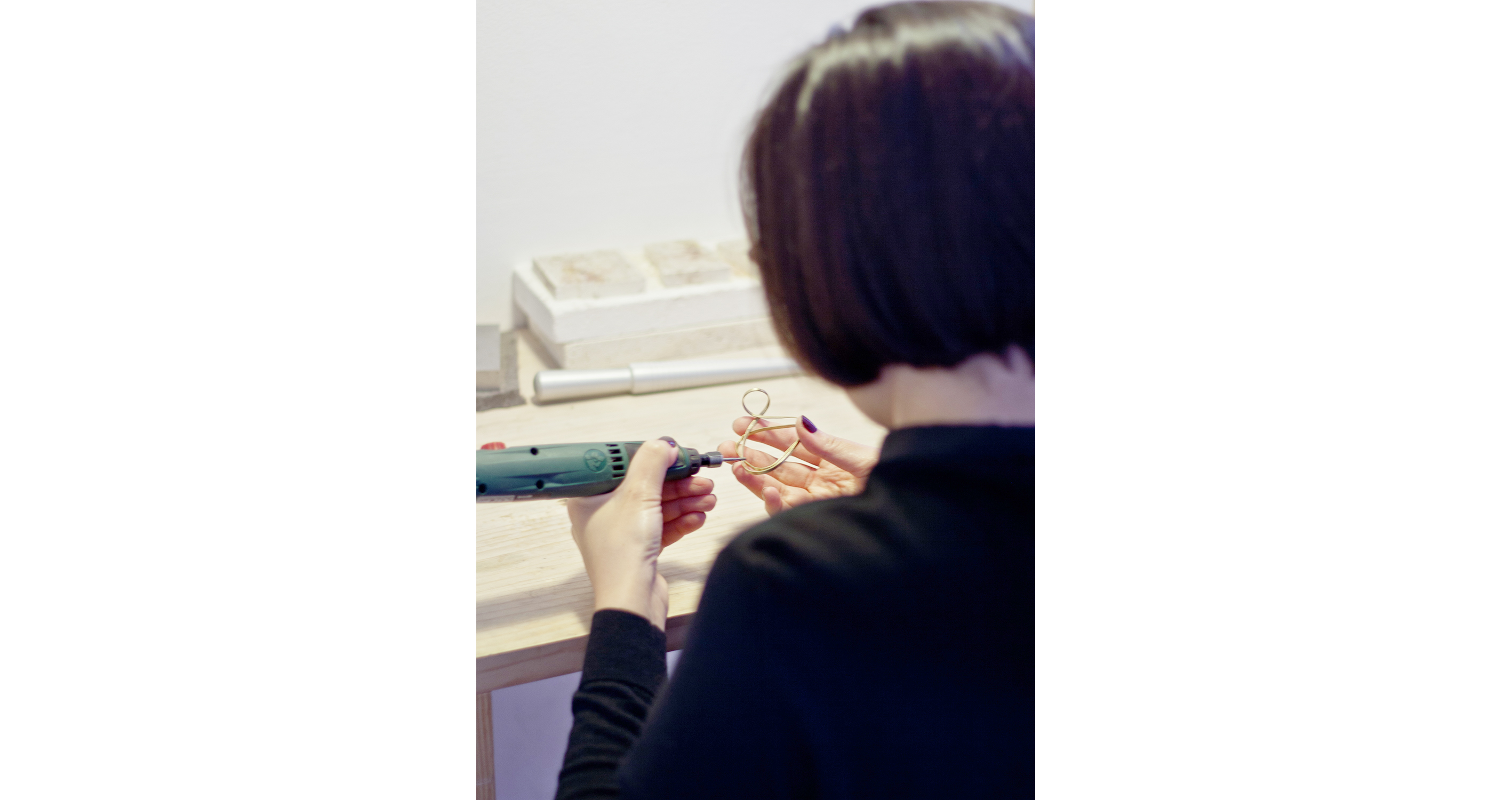 What have you based your designs on? On the material, the shape or, maybe, the colour?
I usually play with abstract concepts. My collections don't have a pre-established number of pieces. It depends on the possibilities involved in each concept, that's the way my collections rise up. They are unfinished collections. I have sometimes added more items to a collection over time.
Does any designer inspire you?
Yes, of course, Issey Miyake for instance. I believe that everyone is a point of reference. It's implied in our contemporary legacy.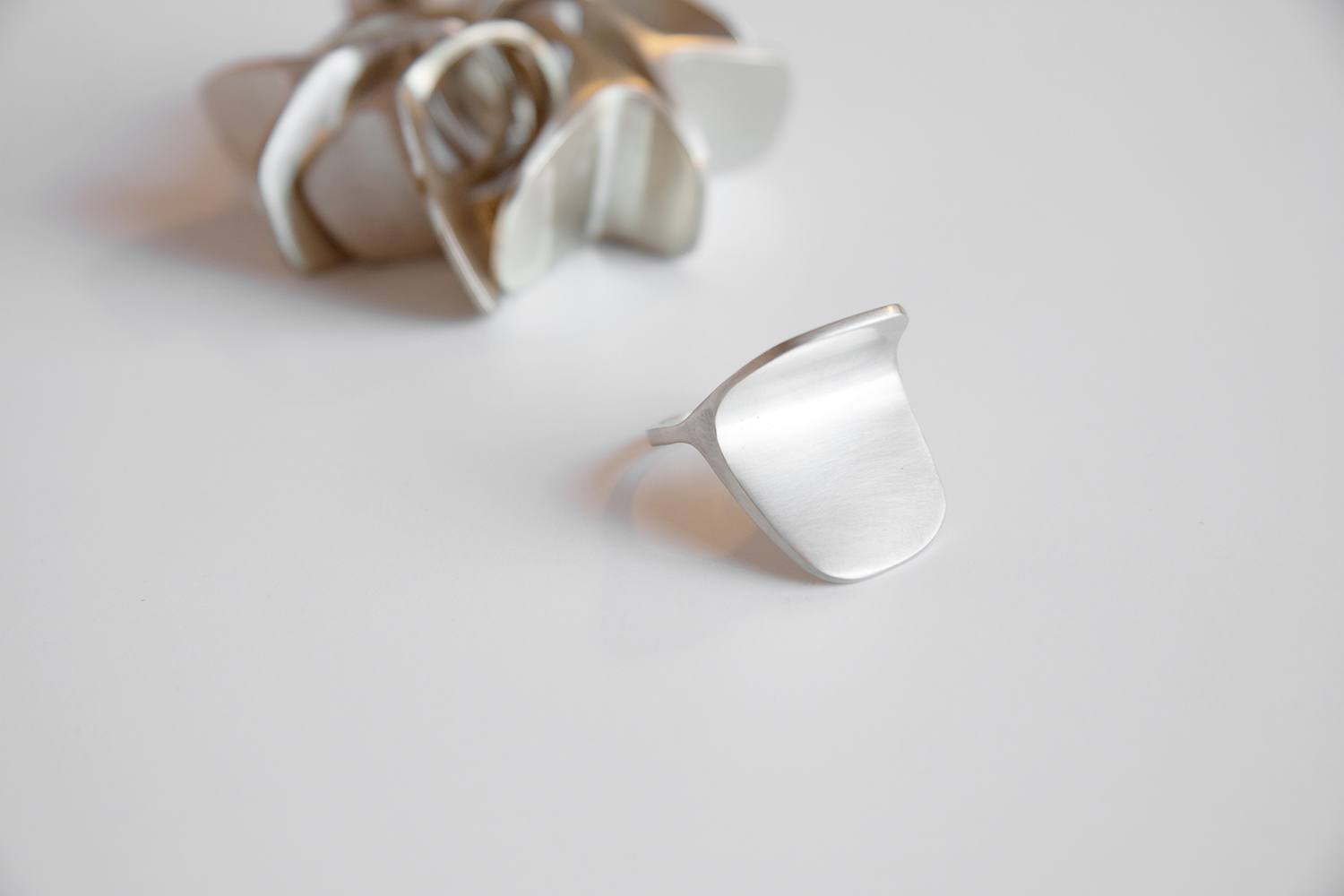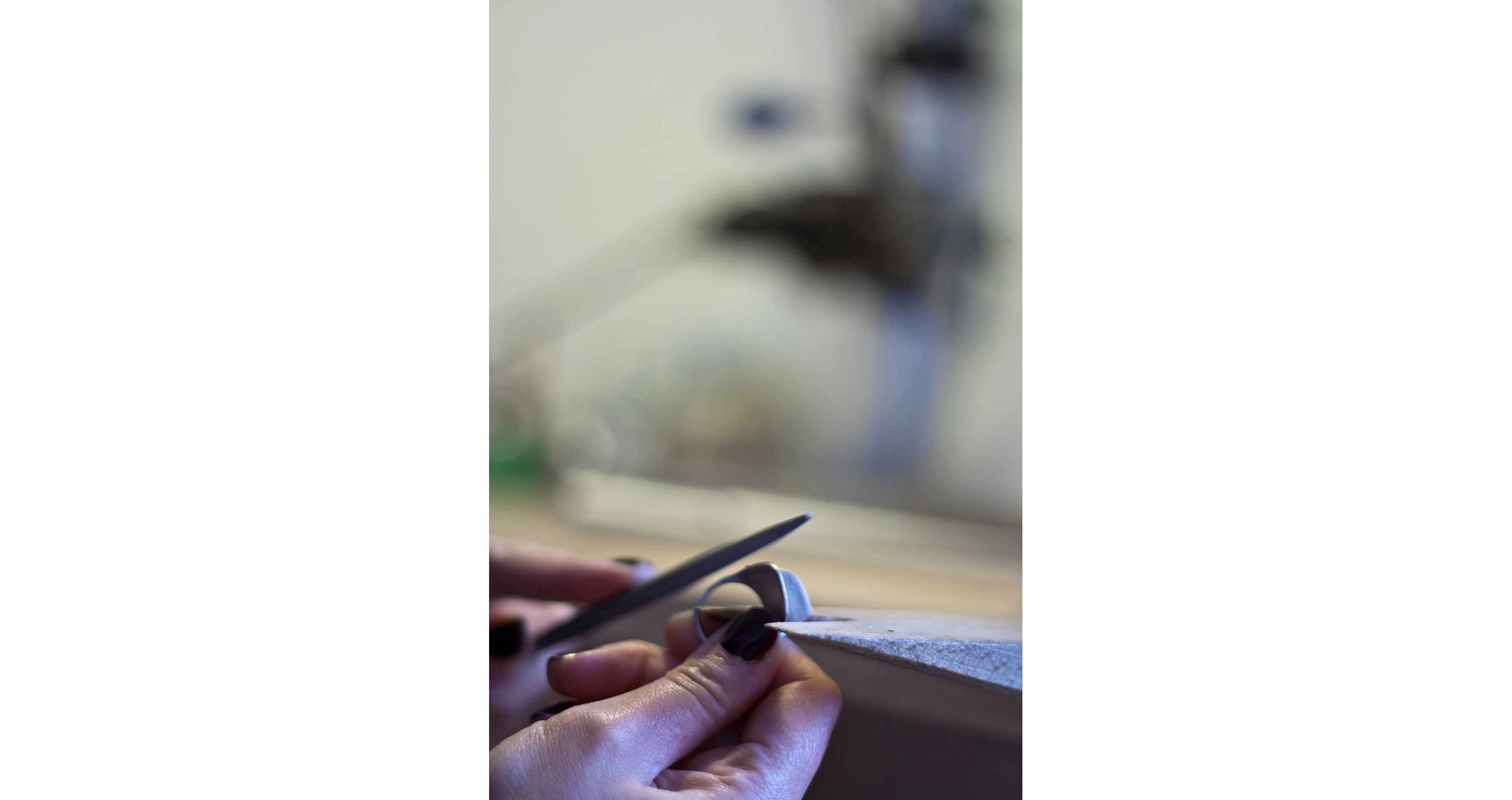 How do your find the current market to make a living from this?
In Spain it's quite complicated. On one hand, the crisis, and on the other one, there's no contemporary jewellery culture outside Barcelona. It's rising up in Madrid, but this take time. What I do notice is that most of the times, people don't know they are into something because they haven't seen it before. It happens to me with most of my orders.
For you, what has a piece of jewellery to express?
I design objects. They must contribute with something to whom is wearing them. But, what? That's up to each client. They do inform me that they proudly wear them. People ask them in the street and they feel they part of it.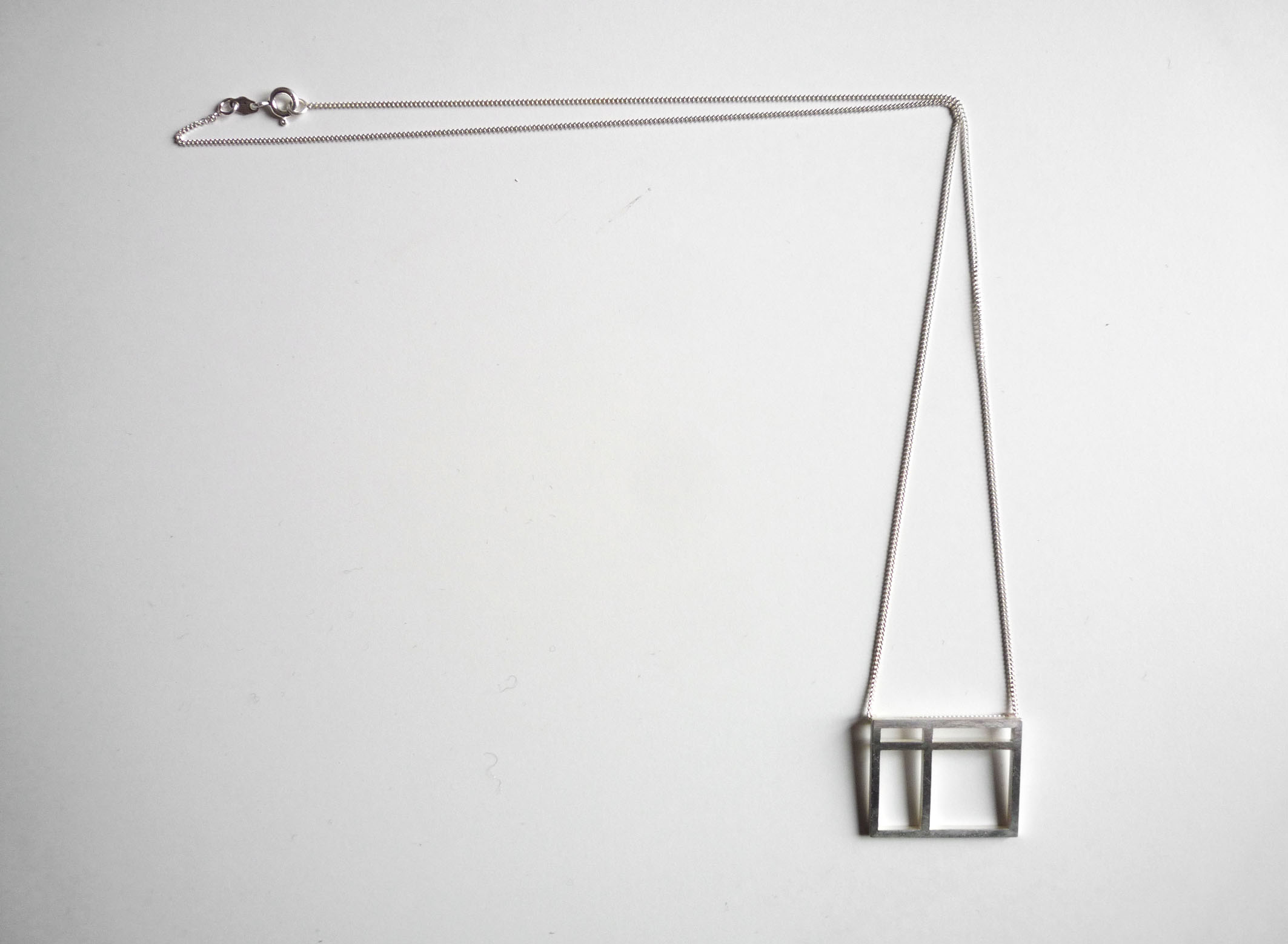 Are your pieces thought to be wore by all kind of people?
Yes, why not? In fact, my pieces are wore both by men and women from a wide age range and with very different profiles.
Which progress have you noticed in your work since your very first collection to the current one?
I enjoy it more and more, still being able to give a twist to my designs shocks me. My collections are quite different in between them, you may like one but not the others. However, I believe that my style is a very recognisable one although it might have no similarities at all. There is a deeper link.
Taking into consideration how long does it take to finish one piece, how do you guide yourself to price them, in order to be economically viable? Is it the hardest aspect? Do you take references from the stores which are going to sell them?
In the design process, costs and production are the bases. The last goal is purchasing the pieces and seeing them on the streets. In each collection, I make a huge effort in order to offer my best with a competitive price, having always in mind that they are limited collections.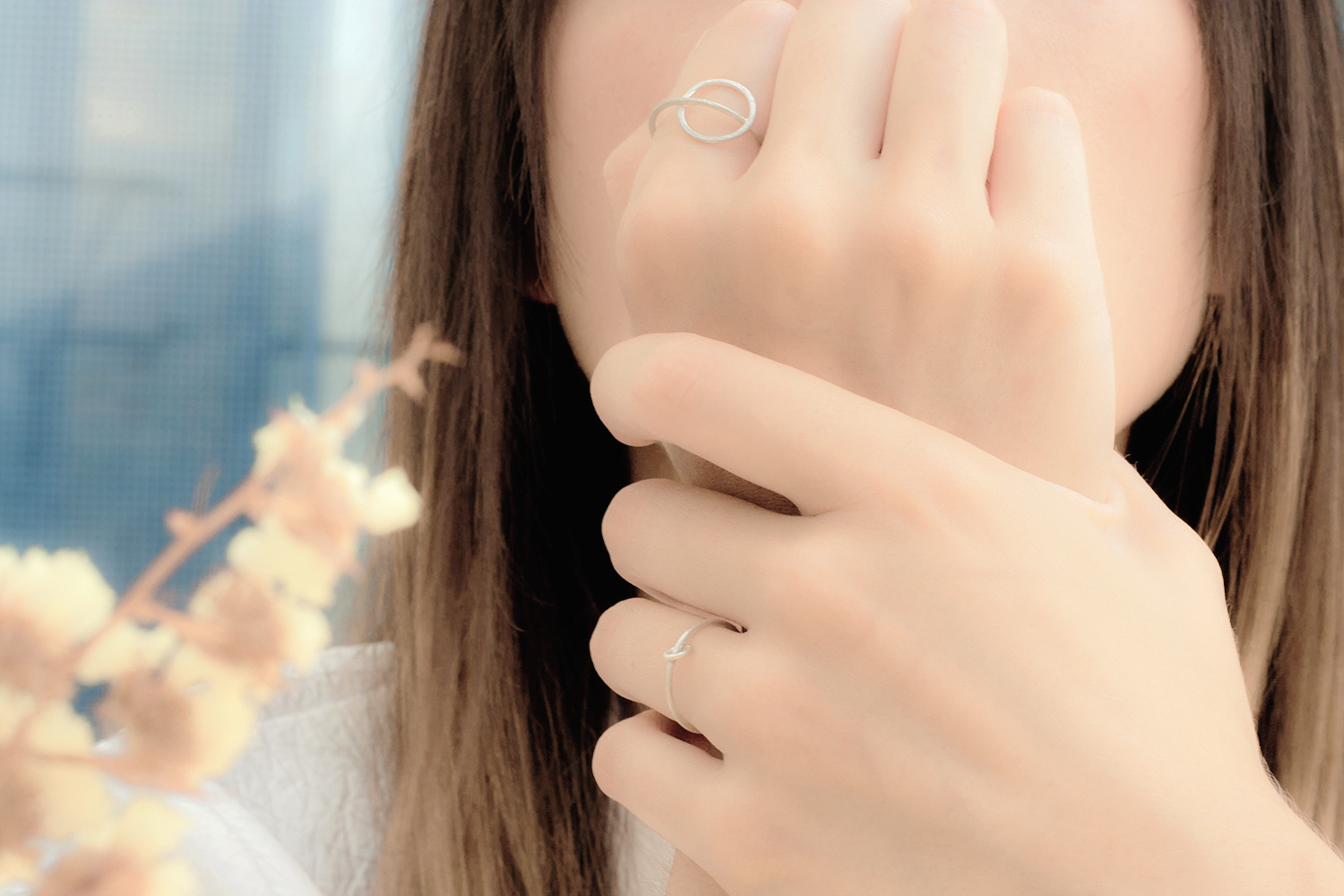 Each piece is unique, do you name or mark them somehow?
It depends. There are some pieces which are entirely handmade and therefore, unique. However, I try to optimise to the maximum the design process in order to reduce costs. I'm very concerned about their price.
On the other hand, there are the advanced orders, which are always unique pieces that I build co-working with the client and supported by models and other tools.
Would you like to make any collaboration with a designer or artist?
Of course!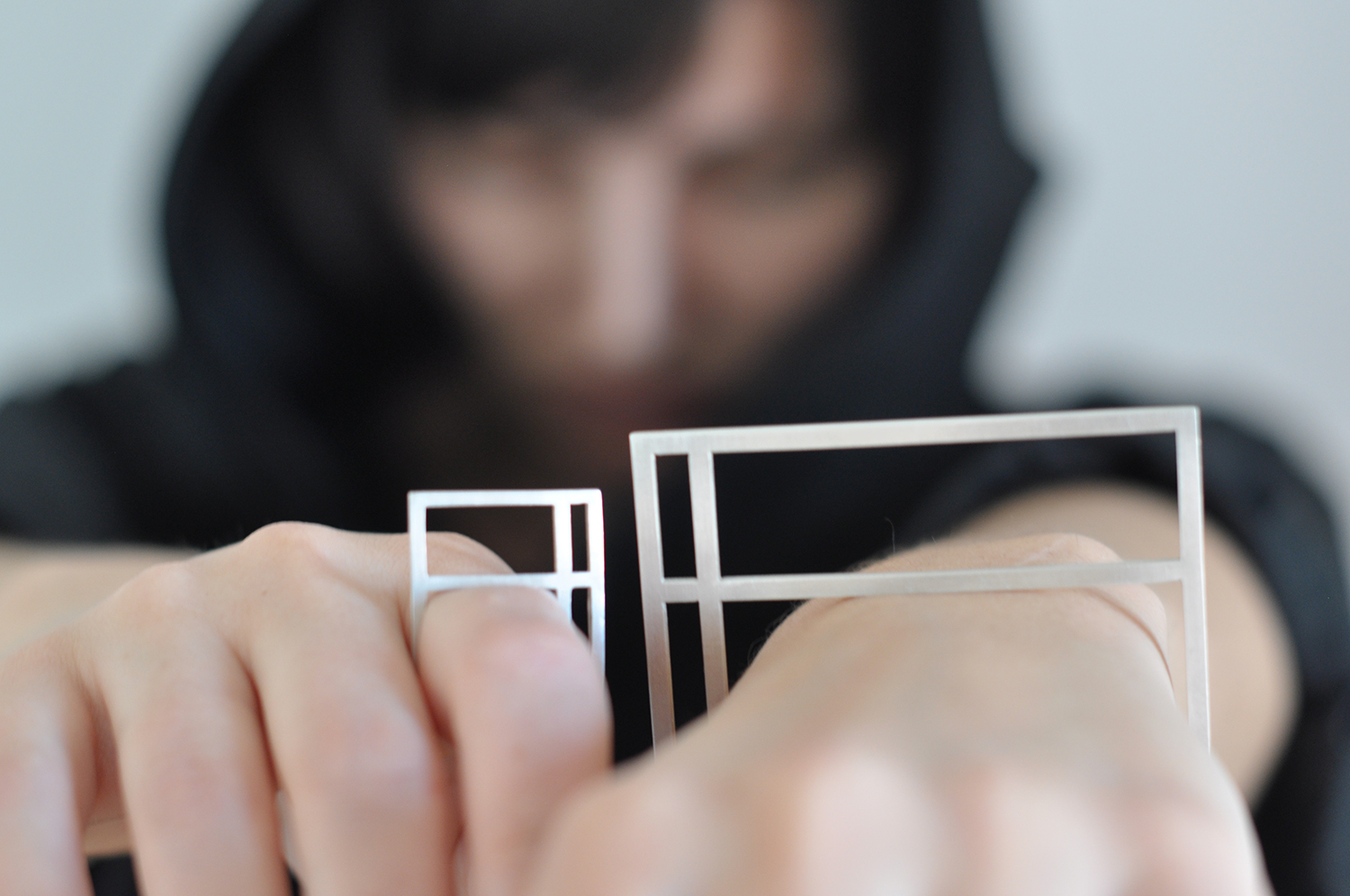 What would be an ideal order for you?
I'm lucky because at the orders I've received I had plenty of freedom. Clients who contact me, already fancy my style and they sometimes ask me to surprise them. Some of my collections have arisen from orders.
Which is the aspect you like most about jewellery?
Its immediacy. You think about the design and right after it's done. It's much faster than any architectural or design project.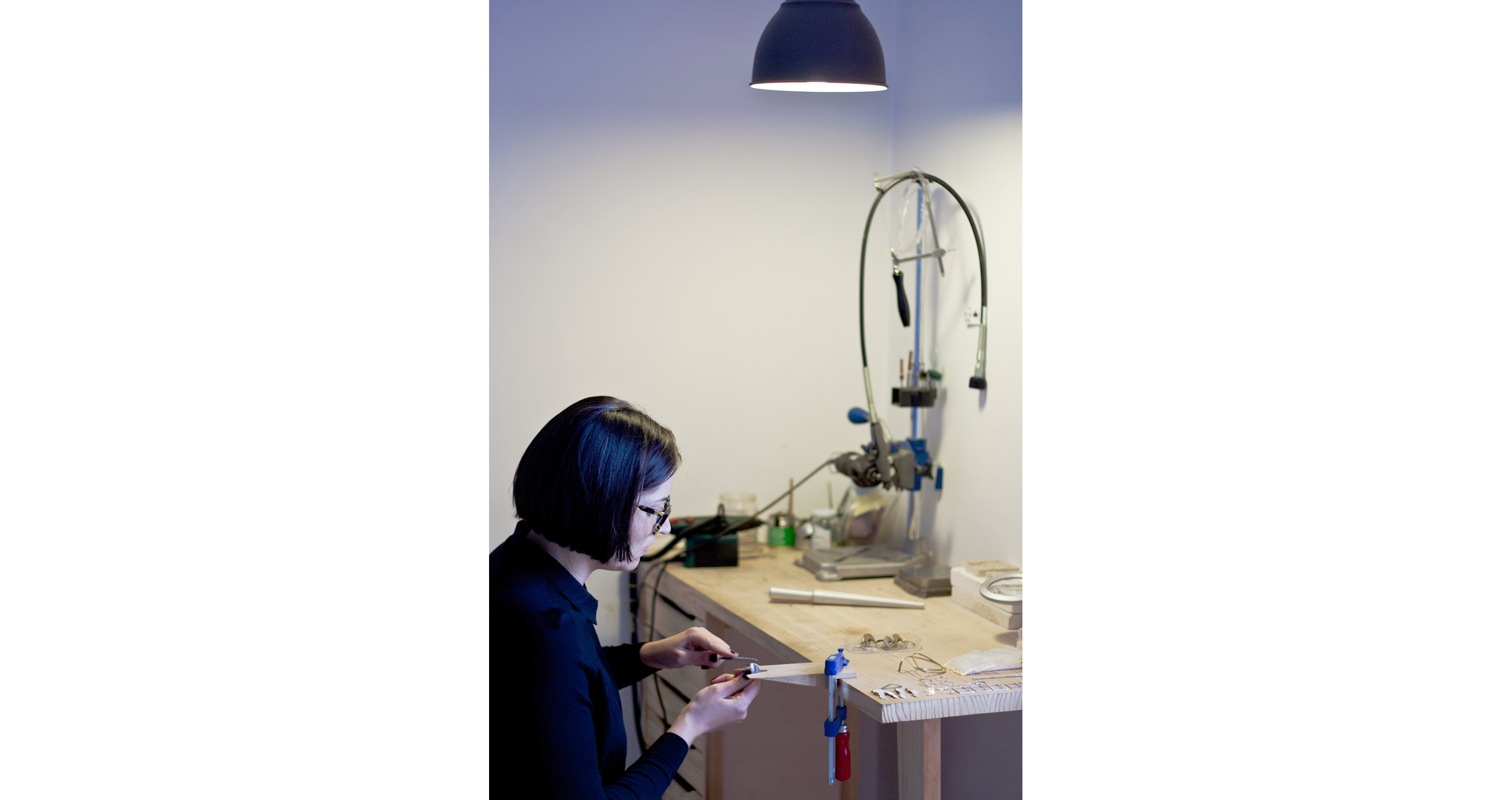 Is there something that scares your right now?
I'm concerned about the elimination of middle classes and the loss of health and social welfare which is already a fact.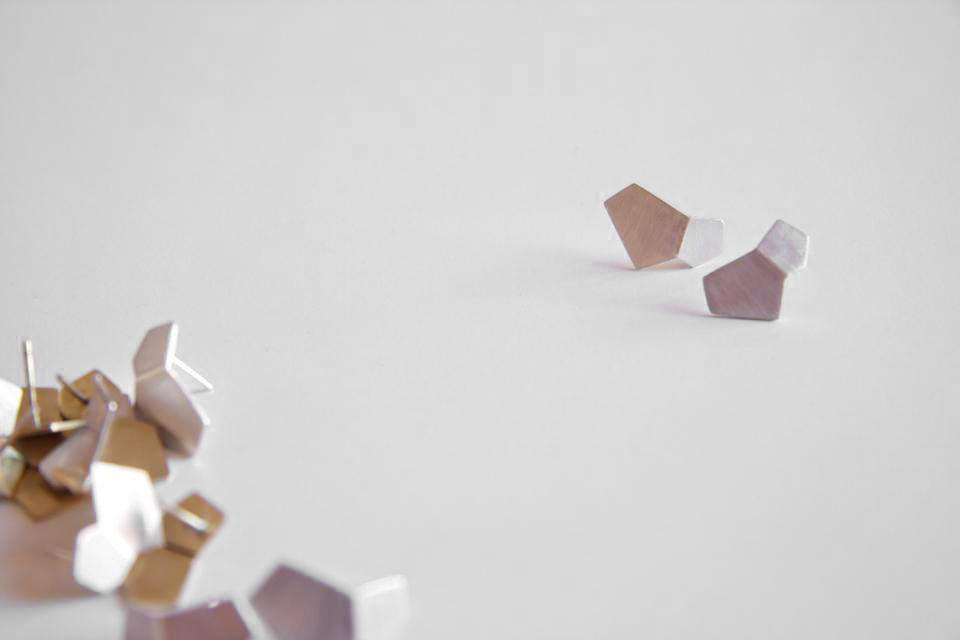 Is there anything you would repeat even it's nonsense, just because of the experience itself?
Re-create Lanthane.