mdby……FENELLA ELMS
Fenella Elms's work in 3d creates those surfaces that I like so much and that you want to touch because they are really attractive, but so delicate!!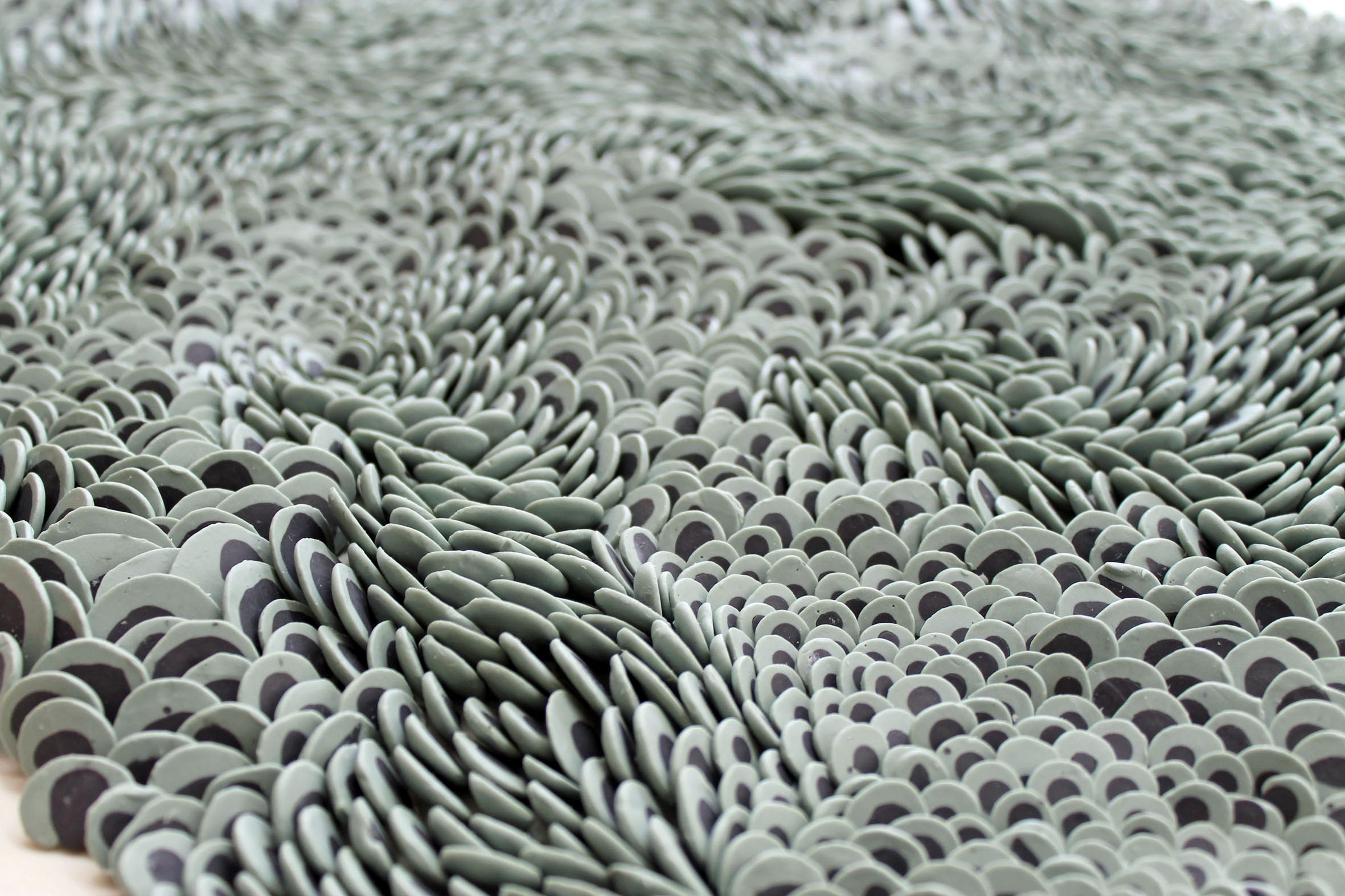 Fenella, I really like your work; the 3D clay sculptures are very attractive. How do you define your work?
I don't know! Although I like that it is difficult to describe, when asked "what sort of ceramics do you make?" I tend to say "structures and textures in porcelain made from many parts".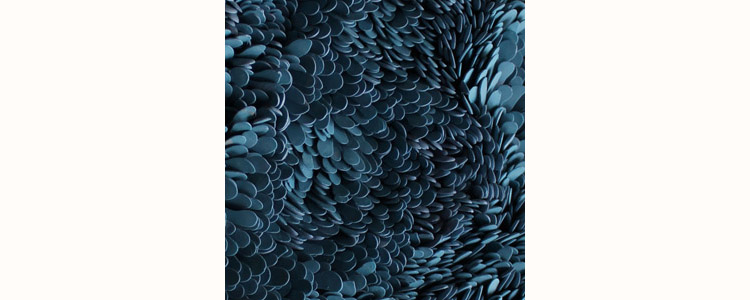 Whenever I see this kind of creation, I always ask myself how someone gets to see themselves doing this type of work; I find it amazing. I know you began late, after a mental health career, but how did you come up with this kind of clay work? Did you develop these techniques by yourself?
The work evolved gradually through many experiments, now in cupboards in my workshop. I tend to have an idea, often in bed, and then set about trying to realise it. I never manage, but along the way, I get distracted by small achievements and then I become absorbed by trying to develop them into a new line of work. All works came about because something else didn't work! There have been many dead-ends, but there are also several routes open and waiting…
What are you inspired by?
I look at things very carefully, especially natural structures and nature's buildings. I also love to look at other makers' work, especially textiles and basketry. Music transcends all.
Do you think about an idea and draw a sketch, or it is through the working process that it comes out?
I spend a lot of time planning in my head and sometimes drawing and looking in preparation for a work, but I find that having references in front of me when creating is too contrived – it is better to prepare, put preparations away, and attend to the work.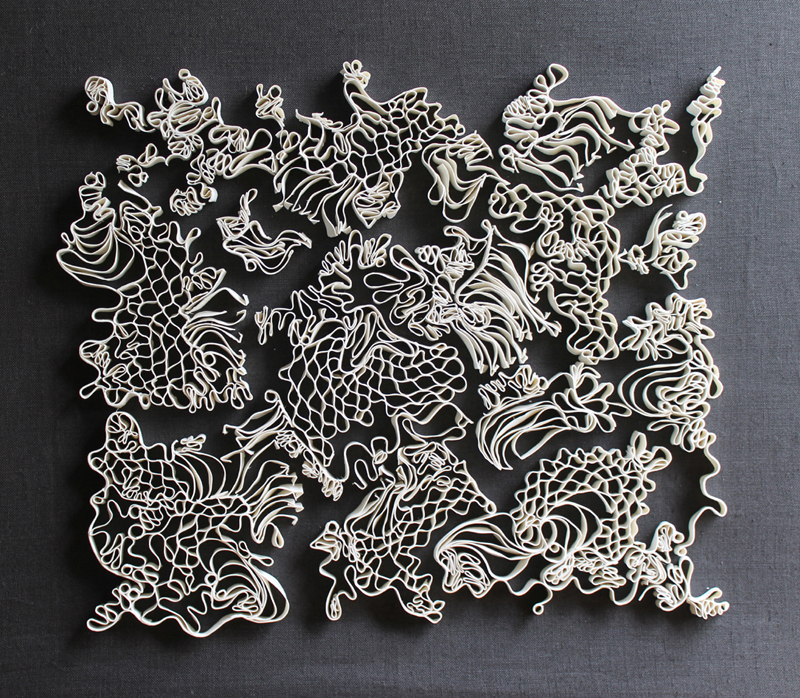 How do you fabricate your "Edges" series? I find them amazing and they seem really difficult to make…..
I cut a big sheet of porcelain into strips and (catching them at just the right time) bend and stick them together with slip. The most difficult are the structures I build on a kiln shelf so that they can be eased off onto linen for over-stitching by balancing over the edge of a table. It's scary!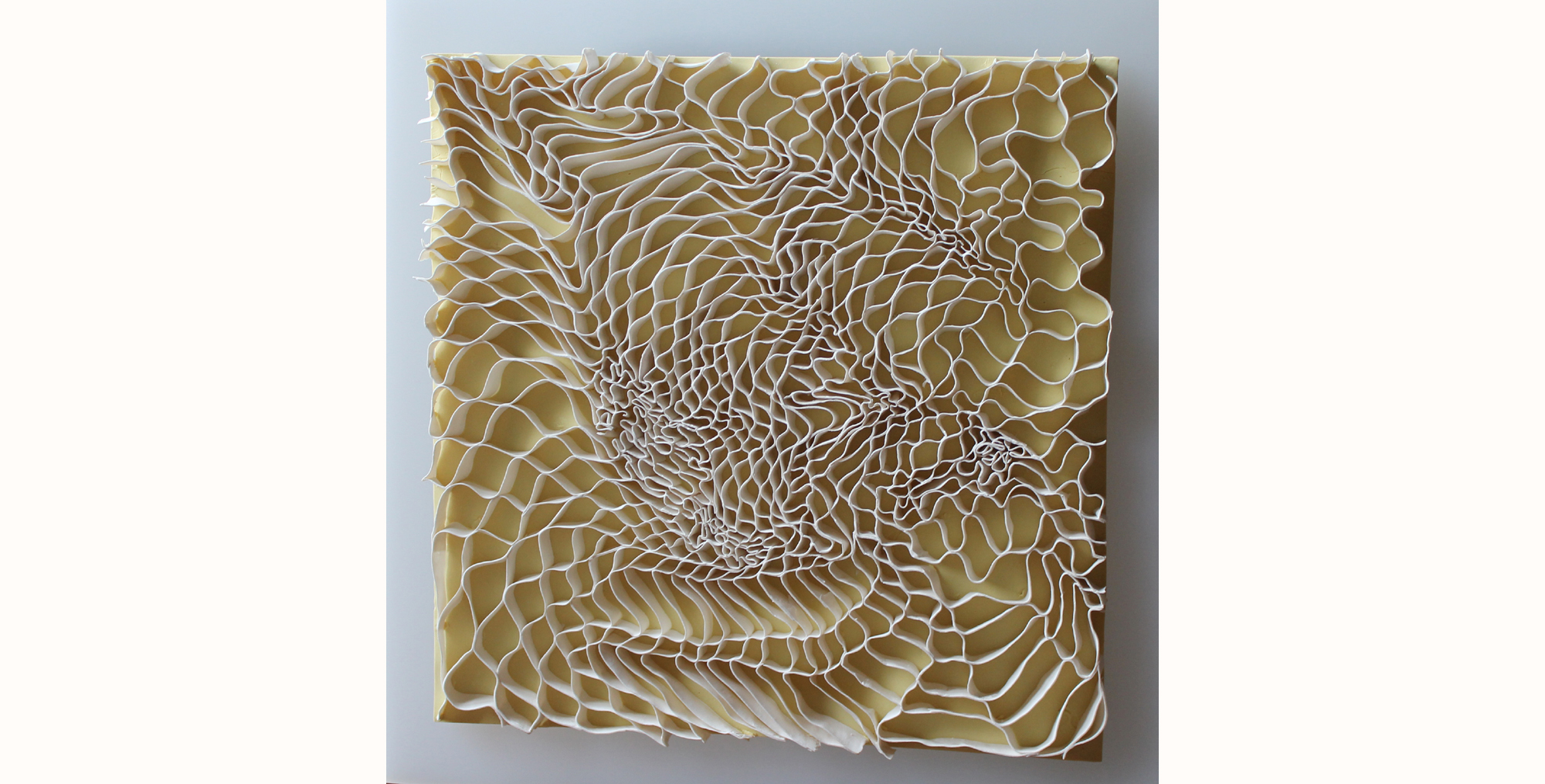 Any surprises when opening the kiln after the firing process?
Always, it is a surprise to see how much the work shrinks. Although I like chunky work, I find that I don't make it! Fine porcelain is fragile, tears in the kiln and shrinks by up to 20%.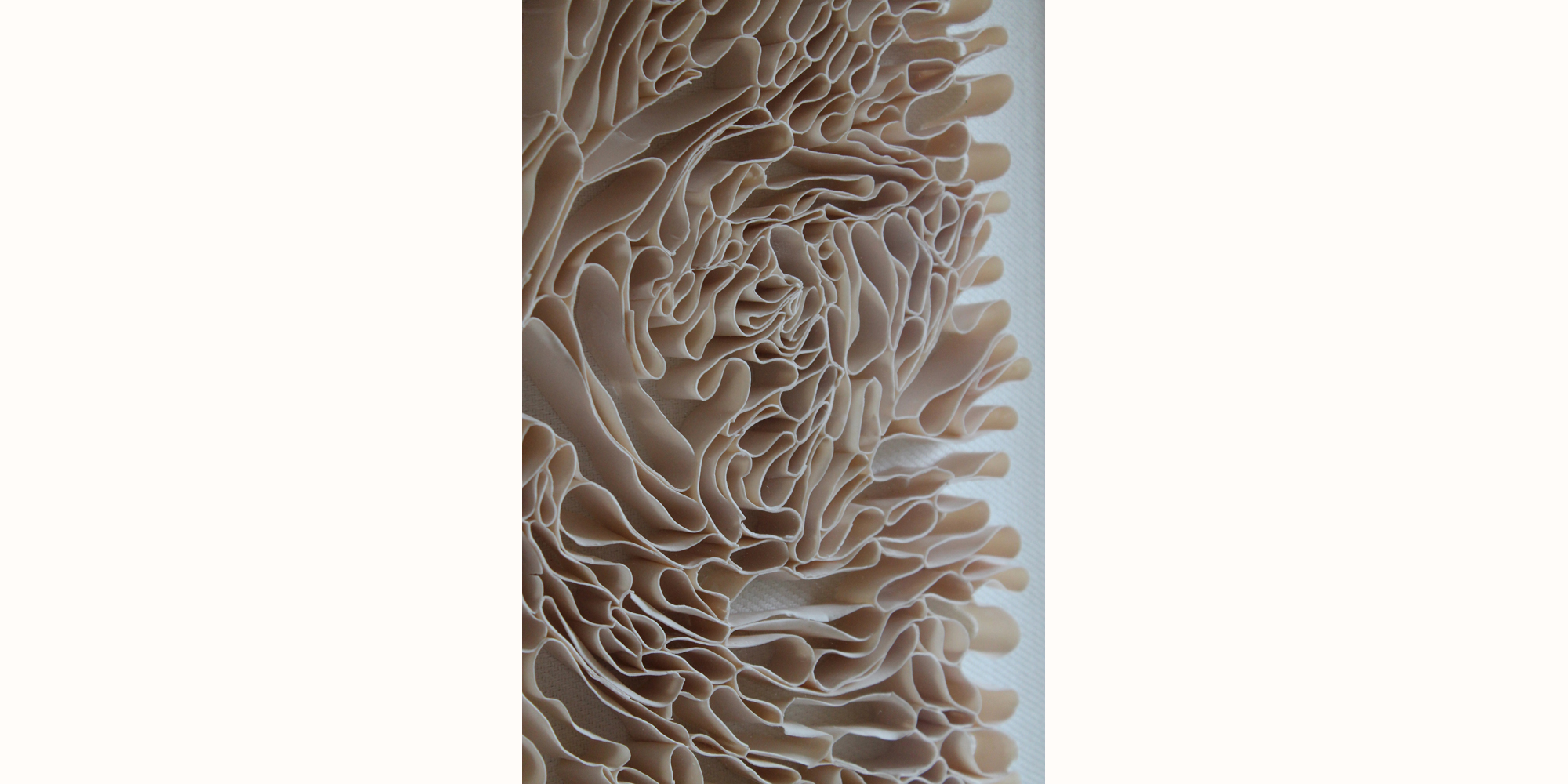 How long can it take to make one of yours creations?
I tend to create over a few weeks, but will have several stages of work on the go at the same time.
For whom do you fabricate these pieces? Do you ever imagine the final client?
Galleries – I make what I want, private commissions/ agents' commissions – they tend to trust me to create within perimeters.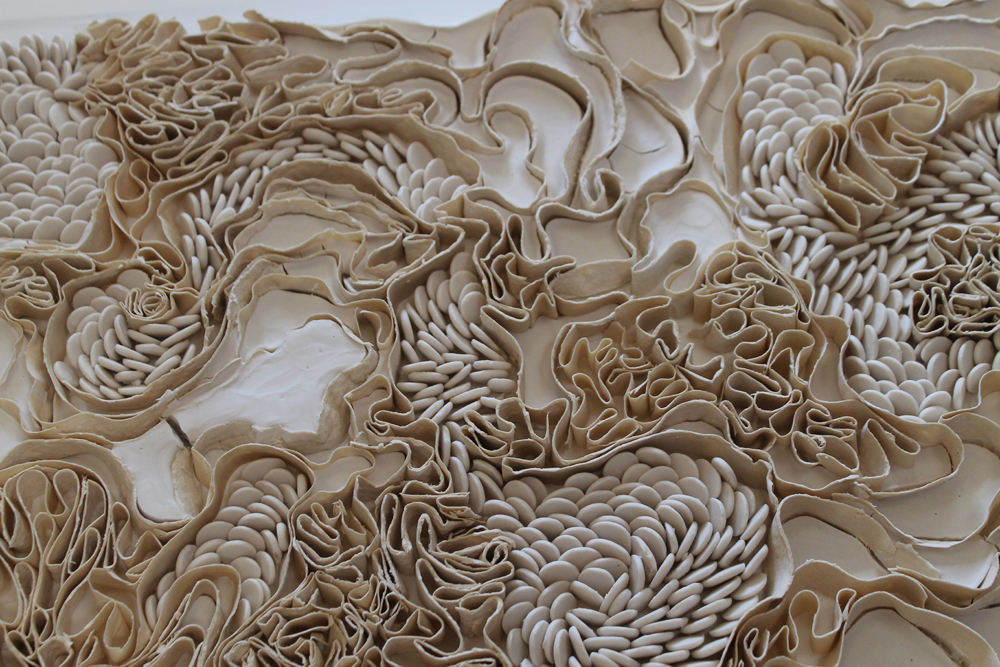 Do you miss your job in mental health world? Or do you find a way to apply it through your current works?
I left because diminished government funding reduced services to something I didn't want to be a part of. I miss using my mind to help people; it is a skill gained through much training and experience and I think it is a waste not to use it. I am in the process of finding another way to combine ceramics and people development. Meanwhile, the psychoanalytic approach is very much alive in the process of making; noticing the fleeting, enabling chance, attending to emotion, holding delicate truths.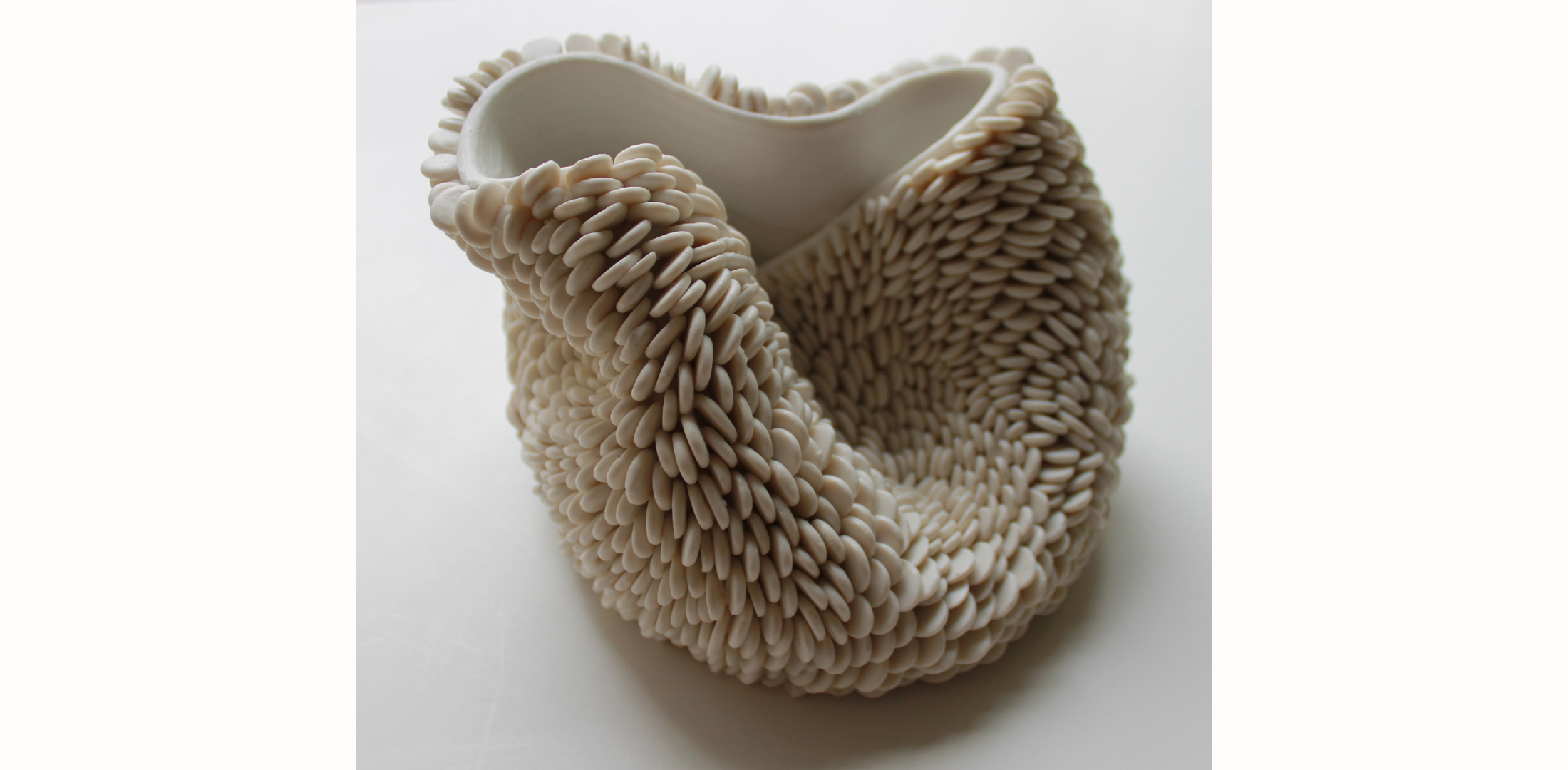 What would be your ideal project?
I don't know – I like my work – not sure how to be even better, except if travel was involved.
You work on your own, do you feel good working alone all day long?
No, I get lonely, so I listen intently to music and radio arts programs.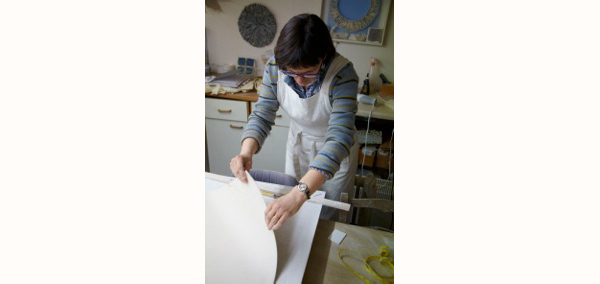 What is the most difficult thing in your work?
The many disasters and the physical endurance.
Which has been your biggest success?
To be able to earn a living from my work is wonderful and to be awarded prizes from the ceramics community is a great affirmation.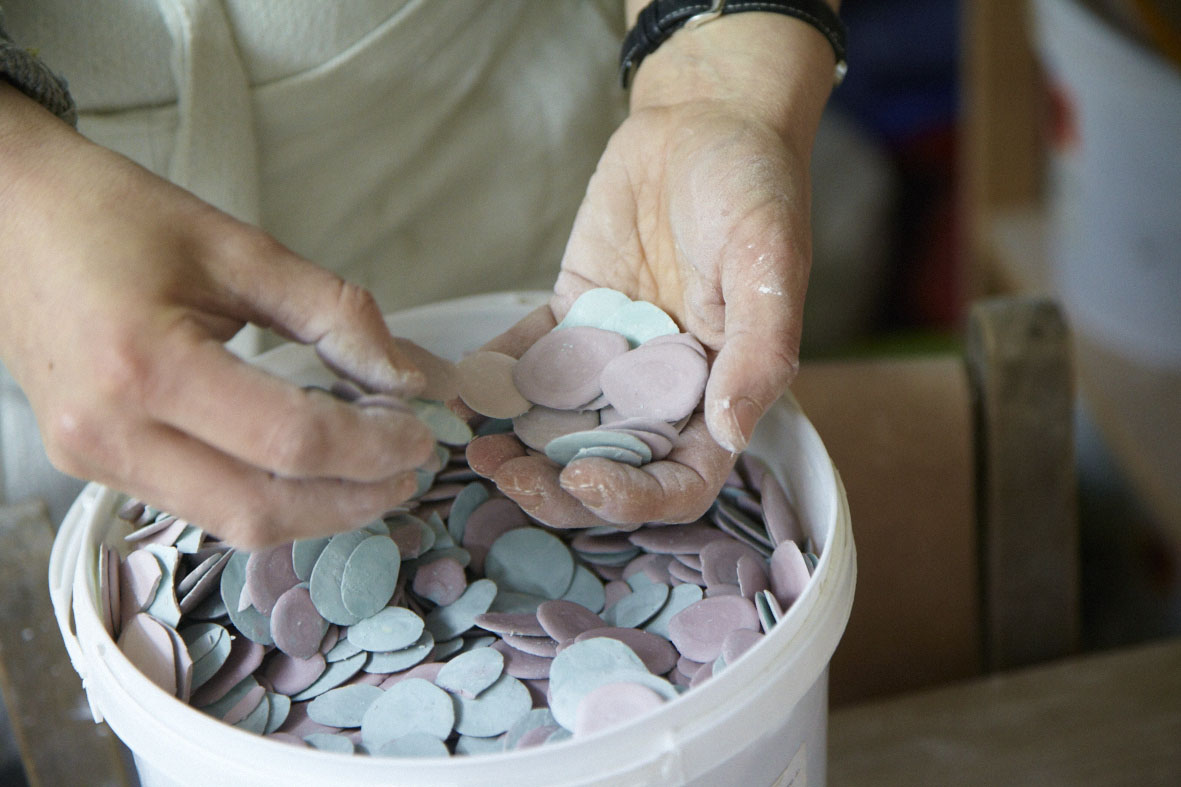 What is beauty for you?
Something captivating.
Any advice?
Persist!