mdby……KAORI TATEBAYASHI CERAMICS
Look the colors that KAORI TATEBAYASHI uses in her ceramic work, black, grey, metallic, it is a range of colors that I really like, and I think they are super elegant, what do you think??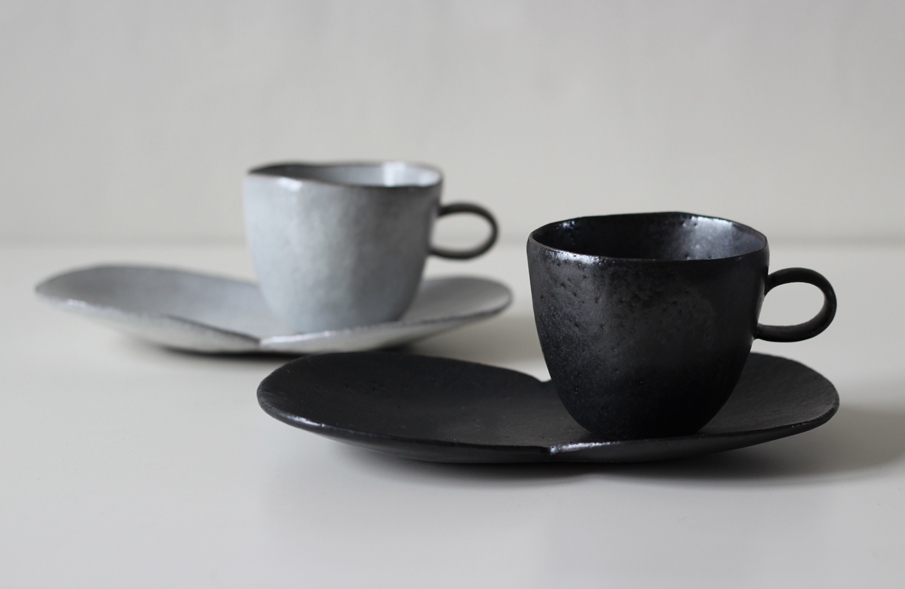 Kaori, We have seen your work, and it is really attractive the colors and textured surfaces, do you give more importance to the final finish or to the shape?
The finish and the shape are equally important to me. I always have the final form and finish in my mind before I start making the pot.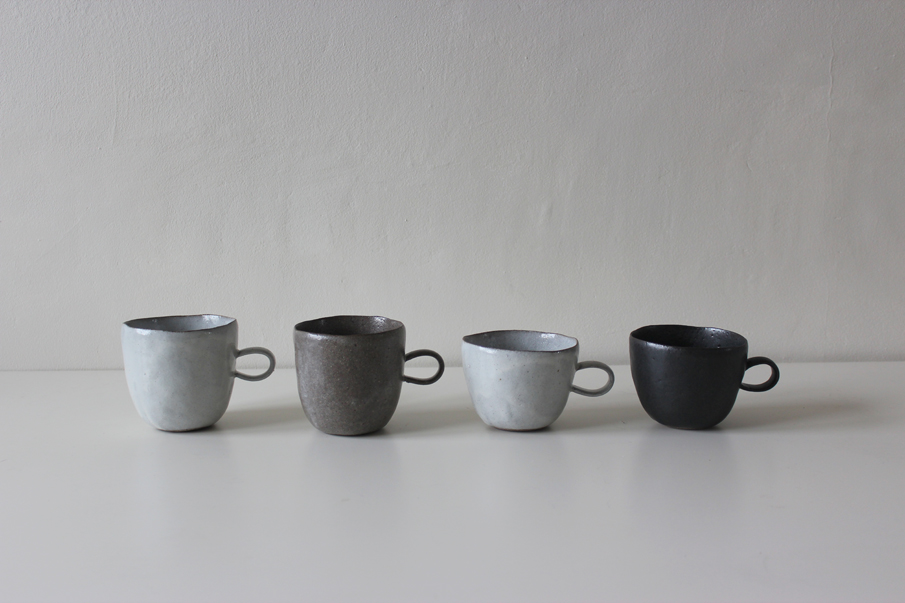 Have you found what you were looking for in life through your ceramic work?
I guess so. I am a natural creator. When I am not making pots, being away from my studio, I am always still doing something creative, cooking, playing guitar, knitting, DIY at home etc, etc. It would be torture if I were to be banned from being creative. What I am looking for in life is to be creative.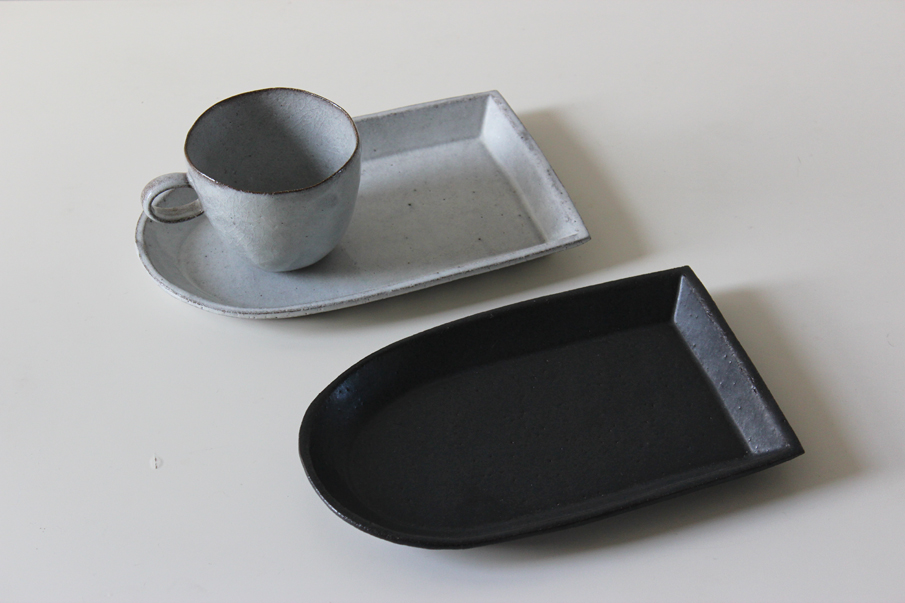 Do you fabricate all of your production yourself?
Yes, I do. I tried having assistants but I couldn't let other people do my job for me. I ended up making up work for the assistants, so I stopped. I am still struggling to meet the demand but there is just so much you can produce, people just have to wait a bit longer.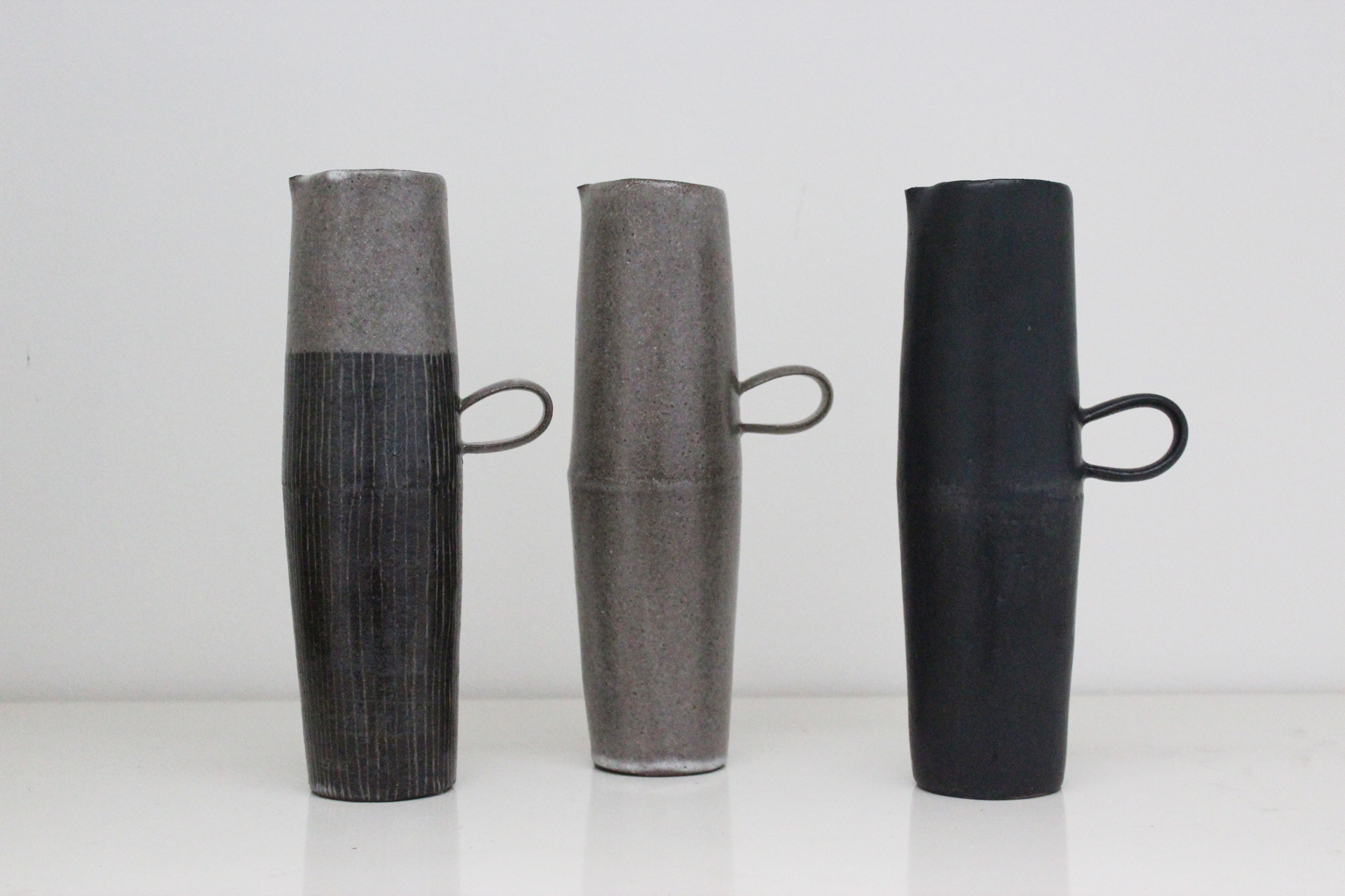 Each piece you fabricate starts from the same shape and yet the finished surfaces are all unique, is that right?
Yes, I make each piece by hand mostly on a hump mould. It's a unique technique I've been developing over the year. Although each piece of the same item has the same curve at the bottom, so that they stack nicely, I finish them by hand and this gives each piece a unique character.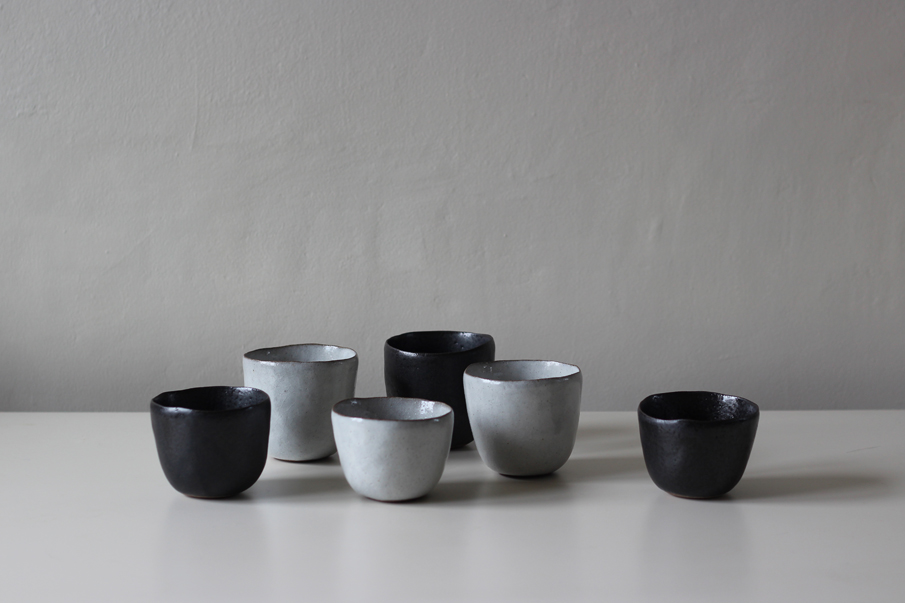 What would be your ideal project?
I would like to do an interactive ceramic installation where the audience can pick up pieces and move them around so the display constantly changes. I want to do it on a large scale, an outdoor installation with rain and snow.
Which is the most difficult thing in your work?
Controlling the quality of clay. The clay I use for my main tableware, which I have to rely on, fires differently from batch to batch. The contents of iron and grogs vary each time I buy them.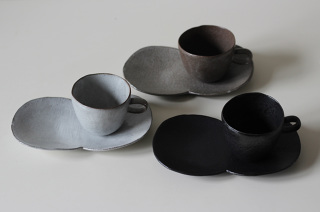 Tell us how a normal day goes in your work….
Drive to my studio, feed the birds, water the plants, make a cup of tea, decide what to do that day, put the radio on (BBC4) and work until lunch. Next, I have lunch with my studio mates, then it's back to work, making, glazing, packing or unpacking kilns or packing to ship my work to various clients and galleries (it depends on the schedule each day), having tea with a studio mate, after its back to work again until it's time to go home. Sometimes I play guitar in between which is my new hobby.
Is there anything you ever regret making?
No, because you can always smash the pot if you regret making it.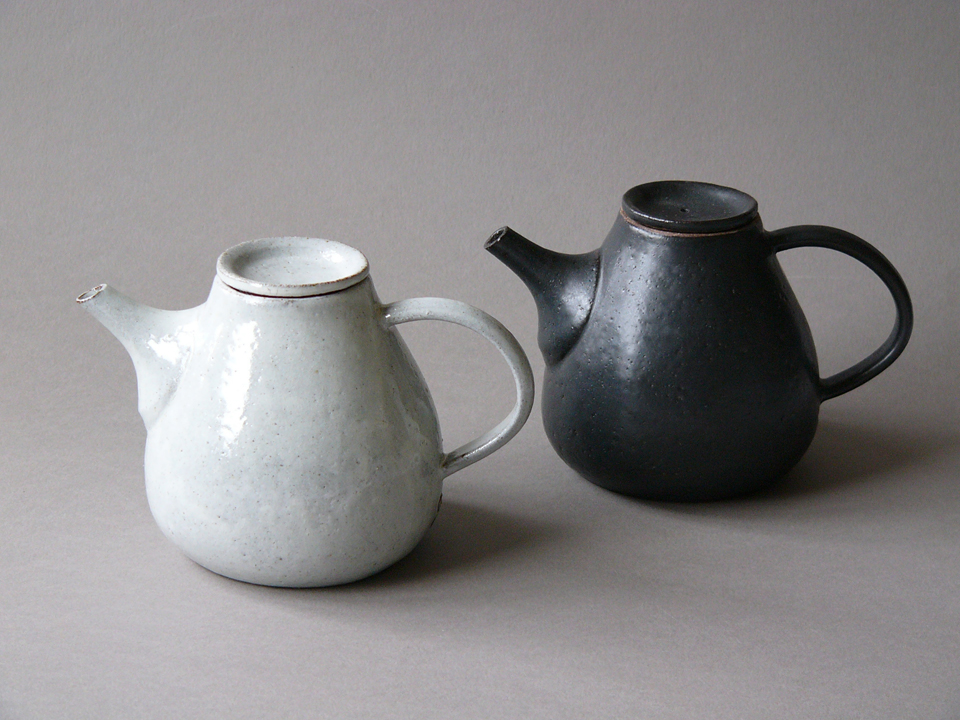 PAST
I have always been surrounded by ceramists from Arita, a little village renowned for producing porcelain called "Imari ware".
I grew up in Kyoto, another city noted for its decorative ceramics.
As a child, I wanted to be an artist.
University was a place for discipline, it gave me all the training I needed, basic skills and knowledge of working with clay, glazing and firing.
I never saw myself living in the U.K. you never know what will happen in life.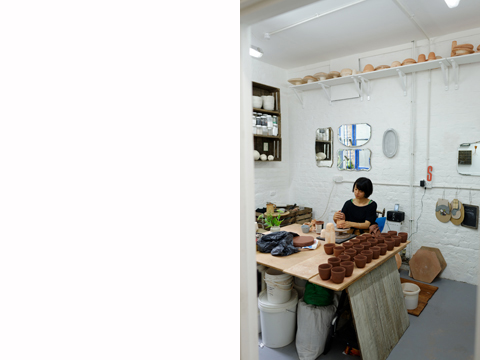 PRESENT
Right now, I am ,preparing for our first group exhibition of four Japanese craft makers. Three of us are living and working in the U.K. and one is coming from Japan to exhibit. Our group name is WWL. Please check our web for details.
My favorite hobbies are gardening and playing guitar.
I choose to work with clay, as I grew up surrounded by pots. My mother was a china painter and my grandfather had a wholesale business selling Imari to various hotels and restaurants all over Japan. It was so natural for me to start making tableware even though I was always making my other line of sculptural, non-functional ceramics as well.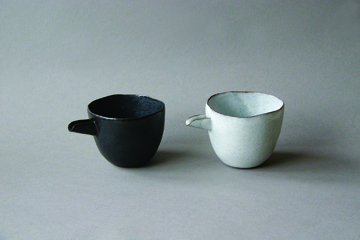 FUTURE
Someday I hope to have a city flat in London and a cottage in the countryside near the mountains with my studio and garden.
I'd like to be close to nature, which is where I get my inspiration.
My next step is to have a solo show in London and this could happen in 2015.